Bam announces increased revenues for 2015
By Joe Malone23 February 2016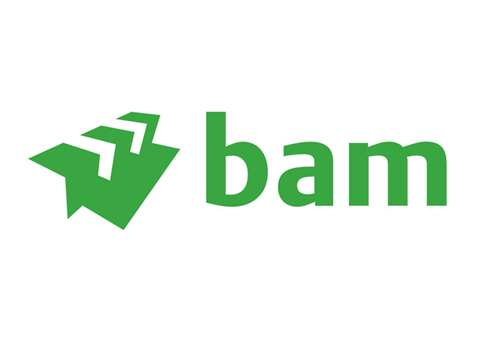 Dutch-based Bam has recorded revenues of €7.42 billion for 2015 – an increase of 2% from 2014.
The company claims it completed its Back in Shape programme, which has taken place over the last five quarters, dating back to October 2014. It said the programme had been successful after the "major advancements" it made in 2015.
Rob van Wingerden, CEO, said, "With our 21,500 people working together, we delivered on demanding targets. Our results for the year show we are turning around our performance, and there is more potential to be unlocked."
In October 2014, Bam unveiled its corporate structure and details of its Back in Shape programme, following announcements of loss-making projects and poor half-year results earlier that year.
In the company's construction and M&E (mechanical and electrical) services, revenues rose 8% to €3.26 billion. Bam said this was mainly due to its success in the UK, including the benefit of the stronger Pound Sterling.
In its civil engineering sector, revenues slipped by 1% to €3.92 billion, despite the "positive currency effect".
The company has also announced that Harrie Noy will be stepping down as a member of the supervisory board, in connection with the end of his four-year term of appointment.
Meanwhile, van Wingerden and Thessa Menssen will also be stepping down as members of the executive board, afer the expiry of their four-year terms of appointment.