Bam takes a hit
By Thomas Allen23 February 2018
The otherwise healthy full-year 2017 financial results of Dutch-based Royal Bam Group were dented by the loss of a project at sea lock Ijmuiden in the Netherlands.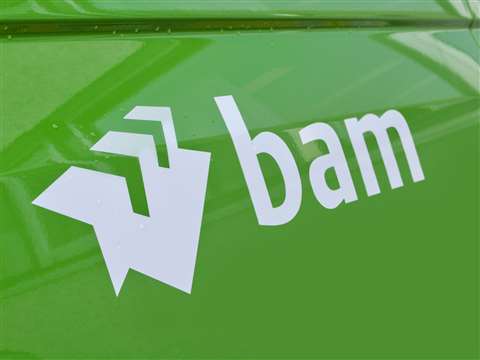 Rob van Wingerden, CEO of the company, said, "We are disappointed that the project loss at sea lock IJmuiden set back our 2017 result by €68 million and damaged our margin by 1 percentage point. Apart from this, the majority of our activities performed in line with our expectations."
Bam said that, going forward, it would aim to implement the key learnings from sea lock Ijmuiden.
That aside, the company's construction and property margins were said to have improved as a result of prior restructuring in the Netherlands and Germany. Also, with regard to PPPs (public-private partnerships), there was a strong performance from the existing portfolio, with a 50% tender hit rate recorded.
Civil engineering losses attributed primarily to the Netherlands were partly offset by the UK, Ireland and Germany.
Bam's full-year revenue came in at €6.6 billion – down from the €6.98 billion achieved in 2016.
The company's adjusted results before tax came to €63.3 million, which was also down on the equivalent 2016 figure of €102.7 million.
However, the order book grew as anticipated, with 84% of revenue said to be in hand for 2018.
van Wingerden said, "Most of our markets are developing in a positive direction, which is reflected in our order book. At the same time, we are feeling rising pressure on costs and availability in some parts of our supply chain. For the full year 2018, we expect an adjusted result before tax margin of around 2%."