Barnhart provides Windcare tech in USA
By Christian Shelton20 March 2019
Tennessee, USA-based lifting, heavy-rigging, and heavy hauling specialist Barnhart has announced it will be the sole provider of craneless wind turbine maintenance technology from Windcare India Pvt in the USA.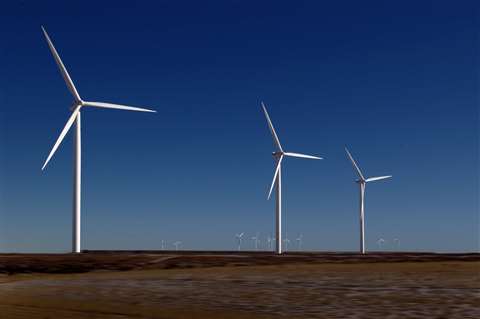 According to Barnhart, this patented craneless system supplements Barnhart's own craneless blade and bearing exchange system, which it says has been utilised for over 12 years.
Windcare's patented process utilises special lifting structures that do not require the use of heavy cranes to remove or install large components, Barnhart explained. It claimed that benefits of the Windcare system include: reduced costs; a small, environmentally-friendly footprint; fast, low-cost mobilisation; and a higher wind working speed.
Cost savings are maximised when the system is used on particularly tall wind turbines, Barnhart added.
Barnhart crews trained in the deployment of the Windcare craneless system will conduct all work using it in the USA.
According to Barnhart's senior vice president of sales and marketing, Jeff Latture, "This technology has been proven in applications across multiple countries and turbine platforms overseas and presents cost-savings for customers in that it eliminates the need to mobilise and have large cranes on site for wind turbine major component replacement."
Latture added that, in addition to having a smaller footprint, the new tooling technology is less affected by high winds, meaning fewer on-site weather delays.