Barry Fry announces retirement
By Laura Hatton07 August 2014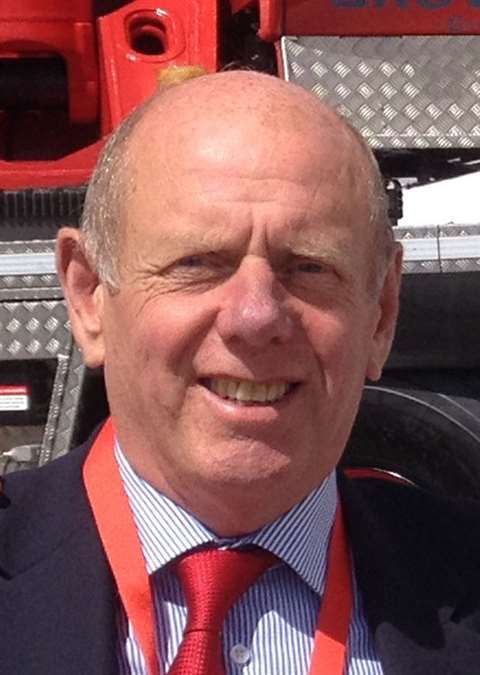 Barry Fry, a veteran of the crane industry and current UK sales manager for Grove mobile cranes, has announced that he will be retiring later this month.
Fry has worked in the industry for than 40 years. His career started in 1970, when he joined Coles Cranes. In 1975 he became field service engineer at Coles Cranes and continued in this role during the acquisition of the company by Grove in 1984. He was later promoted to senior controller at the north region service site in Stockport, England, then in 1991 to area sales manager for the North Region. In 2011 Barry was appointed sales manager for Grove in the UK.
Steve Barnett, Manitowoc commercial director for the region, said, "Barry is well-known, well-liked and well-respected among the UK crane industry and his long career at Manitowoc is a testament to his abilities and professionalism. We wish him well for his retirement."
Barry Fry, said, "Of course I am looking forward to retiring but my departure does have a bittersweet taste. I can see some very exciting products on Grove's horizon that will have an immense impact on the industry, and that I'm sure many of my customers will be interested in adding to their fleets. And so a part of me wishes that I could be here when they are finally released."
Jerry Welford will take on the role of sales manager when Fry officially leaves on 25 August 2014.