Bauer's new generation
By Sandy Guthrie01 October 2018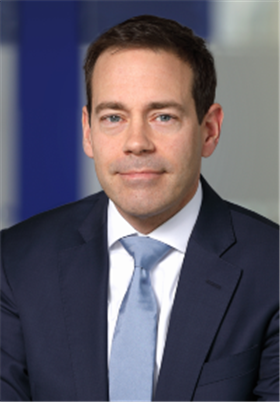 A new chairman of the managing board has been selected for German construction and engineering firm Bauer, with Michael Stomberg taking up the role from 1 November.
He takes over from Professor Thomas Bauer, who will be leaving the management board at the same time.
Bauer announced earlier this year that he was planning to leave the management board. He spent 24 years as chairman of the management board, and 32 years at the head of the Bauer Group, and said he now wished to pass on the management of the company to younger hands, and that he would like to implement the transition to the younger generation at an early stage.
Stomberg (48) began his professional career after completing his studies in physics in 1997 at the global consulting firm Booz Allen Hamilton in Munich, where he was responsible for strategic and operational projects in various sectors worldwide.
In 2006, he switched to industries and joined EagleBurgmann, an international provider of industrial sealing technology. Most recently, Stomberg was chief operating officer in corporate management, and responsible for production, product development and project business.
Bauer said, "While choosing a successor, we met Michael Stomberg and got to know him as a very dynamic manager who is interested in many topics, and who has ideally qualified himself to manage an entire company for many years now.
"With his knowledge and many years of experience, he will be able to bring in a completely new perspective as chairman of the management board of Bauer AG."
Foundations division
After ten years at the top of Bauer Maschinen, the group's specialist foundations engineering machinery division, Dieter Stetter is also planning to hand over the leadership to younger hands.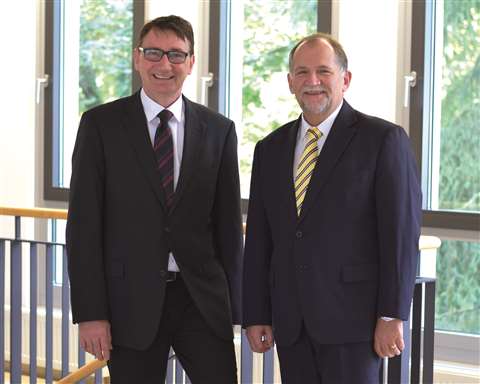 The current chairman of the management board, who has been working for Bauer since the early 1980s, has been instrumental in the sales of Bauer machinery in Asia. The company said that since the late 1980s, he had been a part of Bauer's success in the Far East.
It said that between 1992 and 1998 alone, 28 cutters were sold to Korea. In 1990, a subsidiary was founded in Taiwan, while two years later a representative office in Beijing was opened. Companies in Singapore, Malaysia and Hong Kong followed.
As a result, Bauer's largest overseas production facility for drilling rigs was built in China.
In 2008, Stetter became chairman of the management board of Bauer Maschinen after 26 years abroad. Now handing over the management of Bauer Maschinen to a younger generation, he will be taking over the leadership of the Bauer Technologies Far East Group from the start of next year.
Bauer said, "Dieter Stetter has made a great contribution to Bauer Maschinen in a very difficult time."
His successor will be Dr Ruediger Kaub, taking up the role from 1 December. He became a member of the board of directors of Bauer Maschinen on 1 October.
A 55-year-old mining engineer, he is said to have many years of international experience in product management, sales and management.
He initially worked in product management in the mining equipment sector, then focusing on sales and management tasks in Germany, South Africa, Canada, Singapore and, most recently, Indonesia.
After returning to Germany in early 2016, Kaub became managing director of Kleemann, the Wirtgen Group mobile crushing and screening equipment company.