Bauma launch for Multitel truck mount
By Euan Youdale05 December 2018
Multitel Pagliero is set to launch a new articulated platform mounted on a 3.5 tonne chassis, at Bauma, in Munich, next year.
The 25m working height MZ 250 is mounted on a 3000mm wheelbase Iveco Daily and has a unique industry compactness, manoeuvrability up and over capability and outreach, says the manufacturer.
The articulated jib and generous working envelope allow the MZ 250 to work in a range of applications, including on a -2.5m negative level.
The MUSA (MUltitel Self Adapting) outreach system allows the platform to adjust the working envelop automatically based on the basket load and the outrigger position. The system maximises the outreach, depending on the angle of the turret, thus increasing the scope of work for the platform.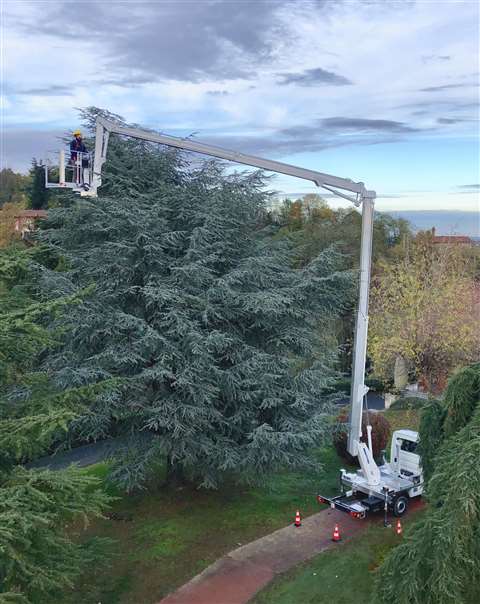 The compact design mirrors that of the big Multitel machine, with the double telescopic boom mounted side-to-side over the cab and a further jib articulation at the end of the fly boom.
The current 3.5 tonne articulating and telescopic range is from 14.5m to 27m working height, and the MZ 250 adds to the variety of the series. The MZ 250 include all Multitel Pagliero's latest technologies developed by, with the aim of making it one of the top performers in its category.
The model will be displayed at Bauma 2019 together with other existing and new models.