Bay Crane expands fleet with crane package
By Hannah Sundermeyer08 February 2023
Gatwood Crane Service, a wholly-owned subsidiary of Bay Crane, has expanded its fleet and services in the Chicago-land area with the purchase of 43 cranes and other related support equipment from Chellino Crane, a wholly-owned subsidiary of ML Crane Group, Inc.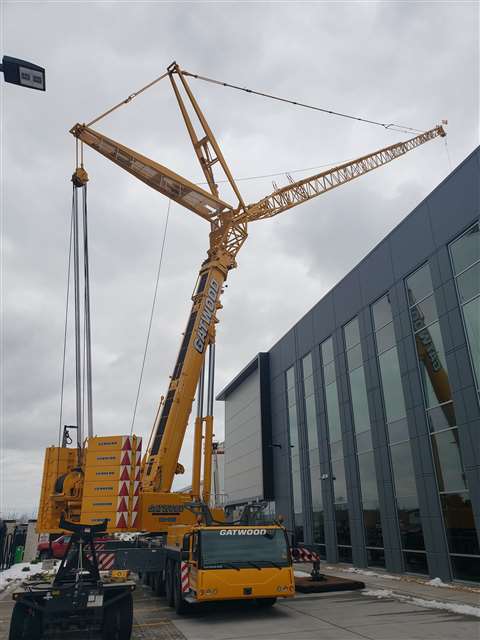 "This investment represents a significant expansion of our Gatwood Crane fleet located in the Chicago-land area and is indicative of the strong commitment we have to support our existing customers and expanding the customers we serve," said Kenneth Bernardo, CEO of Bay Crane. "ML Group was looking to focus their business in the Midwestern United States on its strong base of wind and other alternative energy customers and projects. As a result, they had excess fleet that was used primarily to service these industrial customers. The industrial customer base is a core component of our Midwestern growth strategy, so the transaction was a good fit for us both."
Bay Crane acquired Gatwood Crane in January 2022, and ML Crane Group acquired Chelino Crane in October 2017. ML Crane Group has been hard at work serving alternative energy customers throughout the Midwest. 
"This transaction allows us to focus on continuing to build ML Crane Group into the premier crane service provider in this segment of the market," said Caroline Asimakopoulos, president, ML Crane Group. "The transaction will enable our company to better serve our alternative energy customers, increasing our investment in equipment and people to provide a broader product offering to these customers."