Bechtel selected for Texas bullet train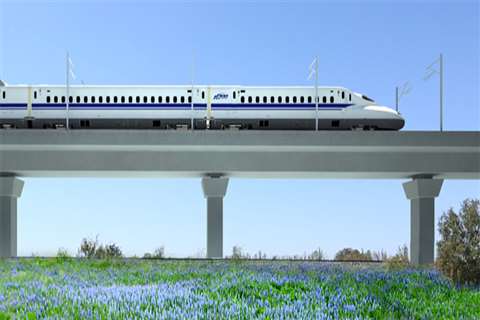 The Texas bullet train project has moved a step closer, with the news that Bechtel has been enlisted to support Texas Central as the project moves from development to implementation.
The project is estimated to cost US$15 billion and the top speed of the train will be 320 km per hour.
Bechtel is a global engineering, construction and project management company. The firm has completed more than 300 major train and subway projects, including the Channel Tunnel High Speed 1, Crossrail in London and Riyadh Metro in Saudi Arabia.
Once complete, the railway will connect North Texas, the Brazos Valley, and Houston in approximately 90 minutes.
The project is expected to create 10,000 direct jobs each year during construction.
"We're putting all of the elements together, building toward the expected 10,000 direct jobs each year during construction in Texas," said Carlos Aguilar, CEO of Texas Central. "The addition of Bechtel, with its experience in mega-infrastructure project execution, is another sign of the expertise this project is generating."
Texas Central previously selected Fluor Enterprises and The Lane Construction Corporation to perform pre-construction planning with engineering support from WSP, an engineering and professional services consultancy.