Berlin ministry project for Bam
By Sandy Guthrie11 November 2011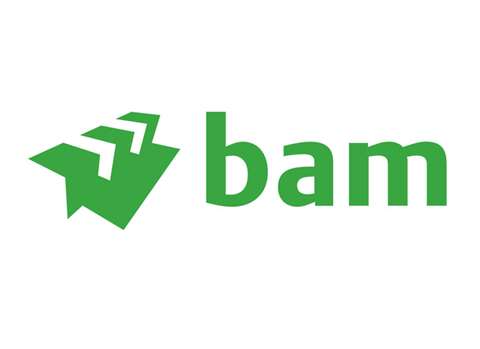 A joint venture by Bam Deutschland and Amber is to construct the new Federal Ministry of Education & Research building in Berlin, Germany.
The Dutch-based Royal Bam Group said that the value for the company of the contract for design, construction, financing and 30 years' maintenance was almost €175 million.
The new complex will have a floor area of more than 54,000m², and will be able to accommodate 1,000 employees.
The building will be situated in a prominent location on the Spree (Kapelle-Ufer) to the east of the Hauptbahnhof, opposite the Reichstag and the offices of the German Chancellor.
Berlin architectural practice Heinle, Wischer & Partner is responsible for designing the building.
Sustainability is said to be a major feature of the design and the construction of the building, in line with the remit of the ministry in the field of education, research and innovation. Photovoltaic elements have been included on the southern side of the building, while other parts of the outer walls are manufactured from recycled glass.
A special heating and cooling exchange system has been developed for heating, cooling and ventilating the rooms, and LED lighting will be used throughout the complex. At the same time, what is described as an innovative energy network, or smart grid, is being laid.
The building will comply with the Gold Standard certification norm, which corresponds to the sustainability standards for German government buildings - Bewertungssystem Nachhaltiges Bauen für Bundesgebäude (BNB).
The building work is being carried out by Bam Deutschland. The management and maintenance of the ministry is in the hands of Bam Immobilien-Dienstleistungen, in a joint venture with Amber Infrastructure Group, UK-based sponsor and manager of social and economic infrastructure projects, which has an office in Munich.
Bam said it expected to complete the work in August 2014.