Berlin stage for Deutscher Abbruchverband
By Lindsay Gale07 December 2011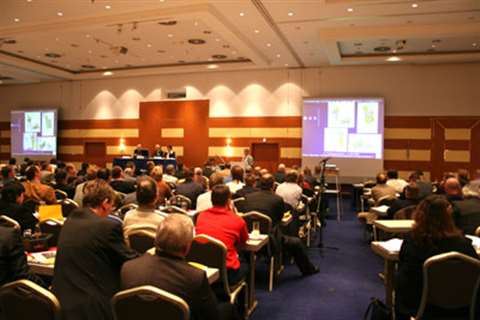 The German demolition association (Deutscher Abbruchverband) will for the first time be acting as full organiser of the annual German demolition conference at the Hotel Berlin, Lutzowplatz, on March 16-17, 2012. Formerly organised by Dr Dieter Korth, this event has proven to be one of the highlights of the demolition year for German speaking industry colleagues. It is one of the best attended events of this nature, with normally more than 450 delegates registering to sit in on what is usually a packed technical programme.
The schedule has yet to be finalised, but the DA has stated that simultaneous translation into English may well be available this year, making it an even bigger draw for non-German speaking attendees.
In addition to the technical programme, many of the leading suppliers to the demolition industry showcase their demolition/recycling related equipment at the desk-top exhibition that runs alongside the conference itself. D&Ri will report more fully on the programme for the day once it becomes available.