BICES tracked platform launch from Sinoboom
By Helen Wright07 October 2013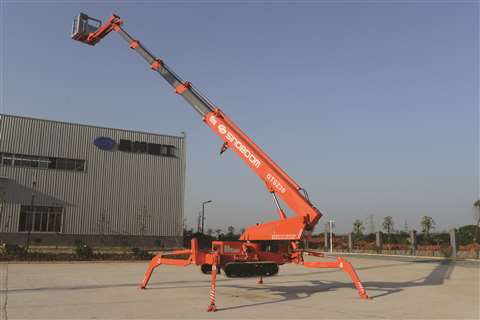 The latest products from manufacturer Sinoboom to be showcased at the BICES exhibition in Beijing, China, will include the GTSZ30 tracked platform.
The machine can reach up to 30 m and boasts a wireless remote control device that works up to 100 m away.
Other on-board technology includes an outrigger auto-levelling system and a gradual control system with proportional joystick. In addition, Sinoboom said it had installed several emergency safety systems and a multiple interlocking protection system to ensure the safety of operators.
A record 1,500 exhibitors will take part in October's BICES exhibition, which takes place from 15 to 18 October at the Jiu Hua International Exhibition Center.