Big basket with Dinolift launch
By Euan Youdale18 May 2015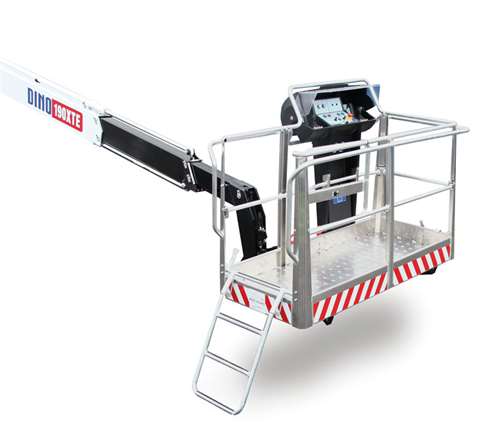 Dinolift is introducing the trailer mounted Dino 190XTE with a 250kg basket capacity.
The bigger basket also features an easy entry gate for improved user comfort and access. Thanks to these improvements in ergonomics and basket capacity, there is more room for the operator to move around. It also designed for better productivity as the operator can carry more equipment.
The new XTE also comes equipped with standard Dino lift features, such as an efficient driving system and continuous rotation of the boom. The hydraulic basket rotation allows a 180 degree rotation as a standard feature. Thanks to spider-type outriggers, the Dino 190XTE can be easily levelled even at 8 degrees. Underneath the basket is an all-purpose lifting point enabling material lifting up to 250 kg.
"Our customers have sent us a clear message; they are looking for new ways to improve productivity and a bigger basket capacity and bigger basket are two of those," said Karin Nars, director of sales, marketing and communication at Dinolift.
"We've also learned that trailer mounted aerials are incredibly popular as long as the trailer is up to the job. That means we have to continuously listen to our customers and design and build Dino trailers that meet the operator's specific needs, from top to bottom. It's the best way to succeed in the highly competitive AWP market."