Big Foot unveils new H Frame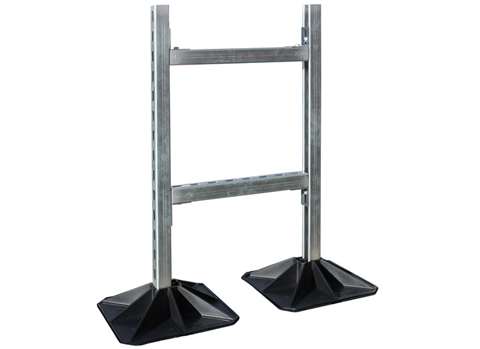 UK manufacturer Big Foot Systems has launched a new H Frame Set 305mm to add to its H Frame range of non-penetrative supports for flat roofs.
The H Frame Set is designed to support pipework, duct, cable ladders/trays or any combination of these, helping to ensure a safe and secure flat roof. The H Frame Set is designed to be low cost, as installers provide their own strut keeping the duct and pipe installations low-cost by fabricating the strut frameworks on site.
The new H Frame Set 305mm is interchangeable with three strut sizes with one foot fitting all. The foot fleeces are suitable for use on PVC membrane roof surfaces and prevent polymer migration. Meanwhile, 305 angled mats are also available with 2.5° and 5° angle for sloped roof applications. The support is also compatible with industry standard components.