Bigge orders more from Alimak
By Thomas Allen03 May 2019
US-based Bigge Crane and Rigging has placed an additional order for construction hoists worth about SEK31 million (€2.9 million) from Swedish manufacturer Alimak Group.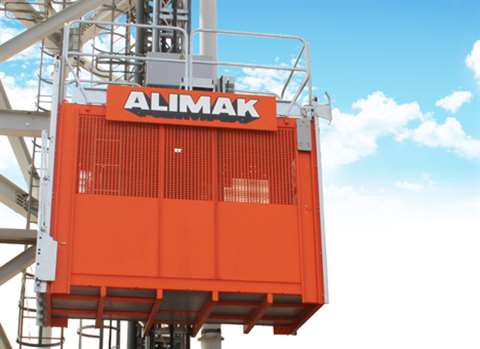 This follows a large-volume programme order worth SEK76 million (€7.1 million) placed in November 2018.
With this latest order, Bigge will have purchased more than 100 unites from Alimak in a single year.
The order will be booked in the second quarter of 2019 in Alimak's Construction Equipment business area and the hoists are scheduled for delivery in the second half of the year.
Weston Settlemier, CEO of Bigge, said, "Alimak Construction hoists are important assets in Bigge's Perfect Fleet (SM). The combination of safety, high uptime and low cost of ownership make the Alimak best in class. We are proud to have the largest and newest Alimak construction hoist rental fleet in the world."
Tormod Gunleiksrud, CEO of Alimak, said, "This is further proof of our great partnership with Bigge and of the demand for our market-leading vertical access solutions for the construction sector."