Biggest water treatment plant gets bigger
By Thomas Allen22 November 2017
Germany-based construction company Bauer has been awarded a €160 million (US$212 million) contract to further increase the size of what is already the world's largest constructed wetland treatment plant, in the Sultanate of Oman.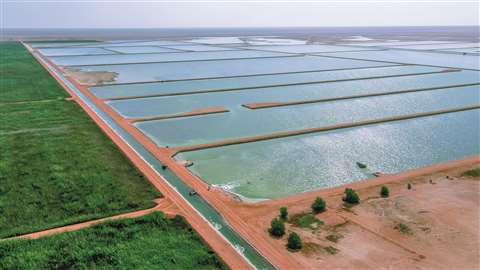 The plant's first stage was completed in 2011 by Bauer's local subsidiary, Bauer Nimr.
At that point, it covered 2.35km2 and could handle 45,000m3 of water per day.
After an expansion in 2014, the plant stretched out over 10.5km2 and could process 115,000m3 of water per day.
Following this next expansion, the plant's capacity will be increased by 60,000m3, to a total of 175,000m3 per day.
Working on behalf of oil and gas exploration and production company Petroleum Development Oman (PDO), Bauer Nimr will be responsible for designing, constructing and operating the plant until 2044.
The wetland treatment technology was said to be unique in its use of gravity-flow and natural processes to remove a heavy load of hydrocarbons from the water.
The hydrocarbon content in the water was said to be reduced to less than 0.5ppm at the outlet of the wetlands, and almost 95% of the crude oil entering the facility was said to be recovered or removed without the use of electricity or chemicals.
Furthermore, the desert site has been converted into a home to more than 140 species of animals, including various birds, fish and reptiles.
Construction work is set to be completed by the end of 2019, after which Bauer will operate the plant on a 25-year basis.