BigRoll Shipping expands fleet
By Laura Hatton17 December 2014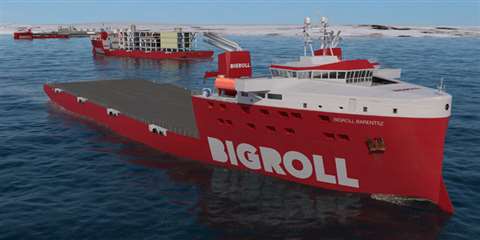 BigRoll Shipping has ordered two more MC Class Module Carriers for its heavy lifting vessel fleet.
The two new vessels will be named BigRoll Baffin and BigRoll Beaufort. They are due for delivery in mid-2016 and in early 2017, respectively, a company spokesperson said.
The Dutch-flag MC Class vessels are designed to travel to remote areas such as the Arctic regions as well as directly offshore. They have Finnish Swedish 1A Ice classification and are designed and fully prepared for a DP2 notation, a spokesperson added.
The first two vessels for BigRoll, ordered in 2013, are due for delivery by 2016.