Bison Iron joins McCloskey network
By Steve Ducker19 December 2017
Screening and crushing specialist McCloskey International has welcomed equipment dealer Bison Iron to its global network of distributors. The company will serve British Columbia in Canada and Alaska, USA.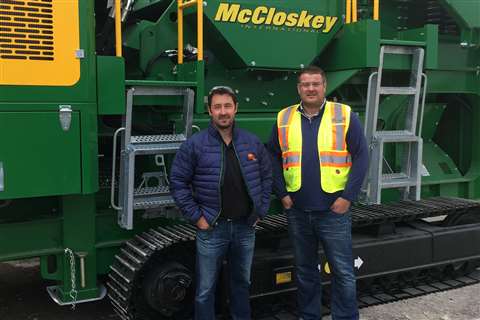 Bison Iron is led by partners Liam Quinn and Emmet Holland, who have extensive crushing and screening experience.
"We are excited to be representing McCloskey International," said Liam.
"The feedback we have received has been excellent, and our customers are thoroughly impressed with the quality of the equipment. The fact that the machines are built in North America by a privately-owned company is a huge advantage."
Bison Iron has a diverse portfolio of customers within the private and public sectors, across multiple industries including demolition.
"Bringing Bison Iron on board continues to strengthen our distribution network in North America," said John O'Neill, vice president sales at McCloskey International.
"They have the in-the-field experience and relationships with their customers to provide excellent sales and support for our product lines."