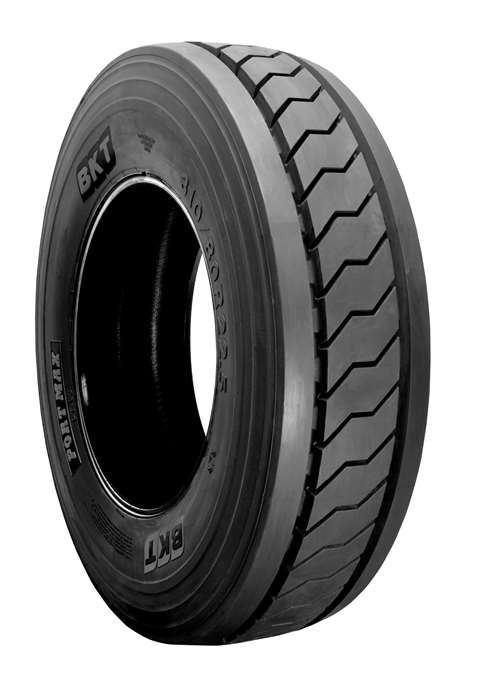 Tyre firm BKT, based in India, will show its portfolio including the Earthmax tyre lineup for the OTR (off the road) sector and a selection of tyres for industrial machinery, including the Portmax PT 93, which will make its debut on the European stage.
Portmax PT 93, which will be shown in the 280/75 22.5 size, has been specifically engineered for heavy-duty operations at ports, container terminals and logistic hubs as well as industrial sites. The special tread made of an antistatic compound claims to ensure excellent wear resistance even in demanding operating conditions.
Airomax AM 27, which will be exhibited in size 445/95 R 25, is aimed at high-speed on-and-off-the-road cranes suitable for travelling both on roads or motorways, and the most demanding construction site grounds.
Three selected tyres from the Earthmax lineup, which will this year celebrate its 10th anniversary on the market, will be seen.