Bobcat electric excavator sold out
By Leila Steed23 July 2019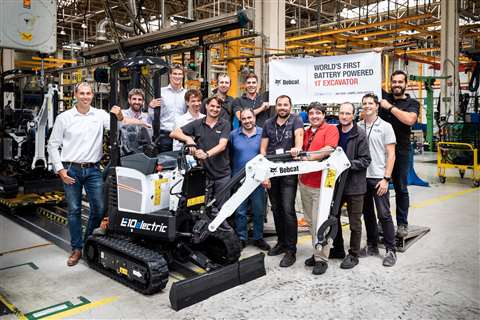 Production of Doosan Bobcat's first E10e zero tail swing (ZTS) electric mini-excavator for 2019 has already sold out, with the first of the models rolling off the production line less than two weeks ago.
The tracked models are produced at the Bobcat's Dobris factory in the Czech Republic, which has a production capacity of 2,000 units per year.
Jarry Fiser, mini-excavator product line director at Doosan Bobcat EMEA, said: "We are very pleased that actual demand is higher than our original expectations and production capacities."
"The E10e is just the start of our journey in further expanding our portfolio in alternative power sources. The 2019 production capacity is already sold out and we are accepting orders for delivery in 2020."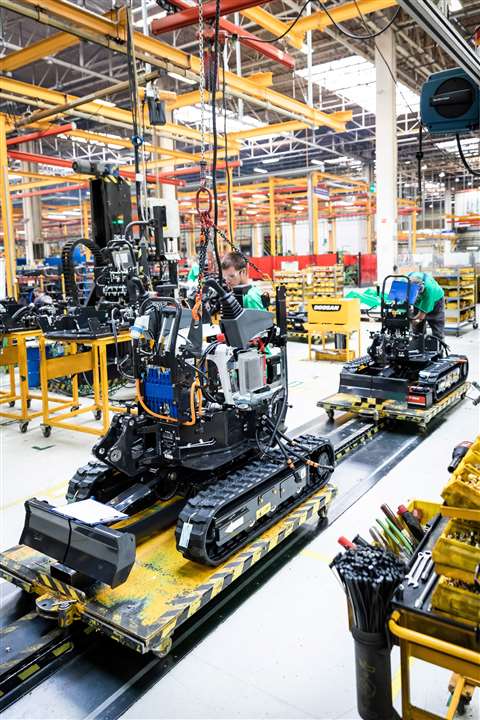 The first E10e off the production line was delivered to Netherlands-based dealer Inter-Techno, where it will be used a demonstration and rental machine.
Bobcat's E10e is the world's first 1 t electric mini-excavator that combines zero emissions and low noise. At 71 cm (28 in) wide, the model can pass through a single doorway and according to the manufacturer, is suitable for both indoor and outdoor demolition.
The model comprises a lithium-ion, maintenance-free battery, which can operate for up to four hours on one overnight charge using a standard 230 V grid. It can also be recharged to up 80% of its capacity with an optional 400 V supercharger.