Boels expands offering with Reid Lifting
By Thomas Allen04 April 2019
Boels Rental has added Reid Lifting's Porta-Gantry systems to its fleet.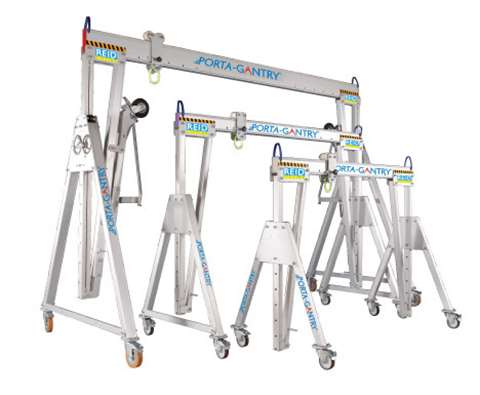 In so doing, the Netherlands-based rental company is expanding its lifting and material activities in Europe. The Porta-Gantry units have been bought for Boels' existing fleet of lifting systems in the Netherlands, and they will soon be offered across Germany and in the company's 250 branches throughout Europe.
Phillip Ellis, Sales & Marketing Director at Reid, said, "We are very pleased that Boels have committed to making the benefits of Porta-Gantry rental available on a wider basis across Europe and we look forward to supporting them in making this a successful and mutually advantageous project."
Reid Lifting was recently bought by Pure Lifting.