Boels orders Paclite trowels
By Leila Steed17 September 2019
Netherlands-based rental company Boels Rental is soon to receive its first delivery of Paclite Master900 trowels, which have been specially equipped with Vanguard engines.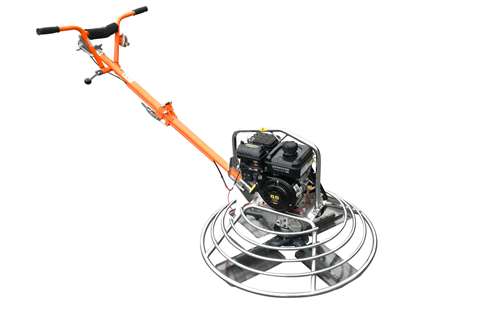 Manufacturer Paclite installed the Vanguard 200 6.5hp engines into its Master900 trowels after the rental firm requested the change. The trowels also feature a new anti-vibration handle for decreased Hand Arm Vibration (HAV) risk.
Paclite, located in France, said it prided itself on being able to deliver customised equipment for its customers. It added that the installation of the Vanguard engines, manufactured by Briggs & Stratton, was straightforward.
Guy Cremer, Boels' Director of Fleet Operations, said, "For this newest order, we requested that Paclite fit the Vanguard 200 engines, which offer low vibration and the longest oil and standard air cleaner service intervals in the industry, leading to reduced oil recycling and ultimately a lower carbon footprint."
Boels made the order after it collaborated with Briggs & Stratton earlier this year. According to the US-based Briggs & Stratton, it was the first time the firm had asked for Vanguard engines in a concrete processing product intended for construction industry customers.