Boels orders Worklite from TSR-Lighting
By Joe Malone26 July 2017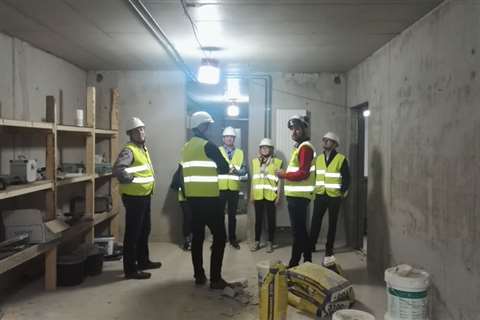 Finnish manufacturer TSR-Lighting has made strides with its latest Worklite product, as Dutch rental company Boels Rental invests in its product.
Co-operation between the two companies began this summer and the first batch of Worklite products for Boels are now under production. The product will be branded Boels and will be orange, matching the company colours.
TSR-Lighting launched its Worklite product at the IRE show in Amsterdam, the Netherlands, in May.
The new product is an upgrade on its Worklite range, and is the first motion-sensor light it has manufactured, claiming energy savings of up to 70%.
The product uses an LED light and is reactive to movement, producing a small output when there is no motion, and runs at full power of up to 25W when motion is sensed.
The company said a comparison was made with rival products on an 18-month construction project, which saw Worklite reduce costs from €10000 to €3500.
Toni Raivo, CEO of TSR-Lighting, said, "We are looking forward to a long and successful co-operation with Boels.
"The reason why Boels chose us is that the Worklite product is very robust and doesn't break easily. According to our drop test, the product won't break if it is dropped from 21m."