Boels pushing for zero emissions
By Thomas Allen30 September 2020
Boels Rental has joined the ENI (Emission-free Network Infra) Foundation, as of 1 September, 2020, which aims to accelerate the development of zero-emission construction equipment.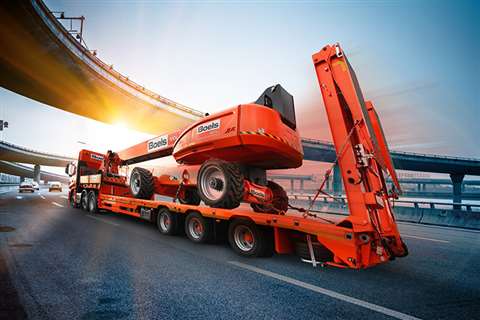 Boels said rental is, by definition, a sustainable solution and the company provides an important link between manufacturers and end users.
Edwin Lokkerbol, Programme Manager at ENI, said, "We are happy with Boels' membership. Boels is an important partner because we can gain practical experience in working with zero-emission equipment through pilots on the construction site.
"And in addition, Boels can help to work with construction companies and suppliers of construction equipment on scaling up so that we can really realise an emission-free revolution in construction."
ENI now has 23 participants committed to making infrastructure more sustainable through cooperation and the exchange of information.
"Tenders increasingly include the requirement to build with low-emission and zero-emission equipment," says Lokkerbol. "Otherwise no building permits will be issued. In both the development and purchase of electrical construction and hydrogen-powered materials, lessors and suppliers are crucial to enable this transition in the construction chain."
Contractors and suppliers, as well as other organisations and governmental bodies, are welcome to join ENI.
Lokkerbol said, "Even though some companies are competitors, it is precisely by working together and using each other's strengths that everyone can develop faster and move forward."