Boels Rental places big Skyjack order
By Lindsey Anderson12 March 2018
Boels Rental has placed an order with Skyjack to receive 3,000 of the company's machines all equipped with Elevate, Skyjack's new telematics solution powered by Trackunit. The deal makes Boels Skyjack's European launch customer for Elevate. Elevate is a fully customized telematics solution designed specifically for off-highway rental fleets.
"We were looking for solutions that not only benefit our customers but internally as well; we were looking for a method to better track utilization, remotely assist our customers and troubleshoot our machines," said Guy Cremer, director fleet operations at Boels. "A key element of Skyjack's Elevate is the provision of API communication so that we don't have to reinvent our business processes and can have the system integrate into our existing ERP."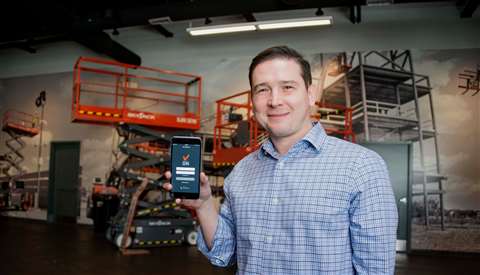 Boels now has the ability to monitor and manage machines remotely, spot service requirements in advance, provide customers with remote troubleshooting, battery pack management and verification of a machine's location.
"In developing Elevate we wanted to remove the barriers to adoption that have beset other telematics systems. Leaving behind the inheritance of on-highway based systems and offering a true off-highway model with an appropriate cost structure was key," said Malcolm Early, vice president of marketing at Skyjack. "Previous telematics products have shown a low return on investment for smaller assets like DC scissors, which contributed to the previously low adoption rate. The fact that this order is applicable in large part to DC scissors shows that a whole fleet solution is now available and the name of the game."
To date, Skyjack's Elevate solution currently has more than 7,000 pre-launch units ordered and has started delivering off-the-line products equipped with Elevate globally.