Boom series launch from Dingli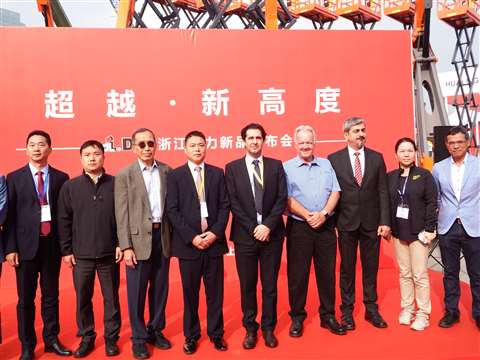 Dingli launched its newly-updated and production-ready range of booms at Bauma China last week.
The range is based on prototypes it presented two years ago at the same show, and includes six models thus far; 24, 26, 28 and 30m working height telescopic booms and 24 and 28m working height articulated booms.
Four more models will be ready in the first quarter of next year, those include 16 and 22m telescopic booms and 16 and 20m articulated. A further two models will follow in 2020, with 36 and 45m working heights.
The models are the product of Dingli's partnership with Italy-based Magni, which co-designed the distinctive boom lifts. Dingli acquired 20% of Magni, with the latter distributing the Chinese manufacturer's scissors across most of Europe, using its own branding. The same arrangement will apply to the boom lifts.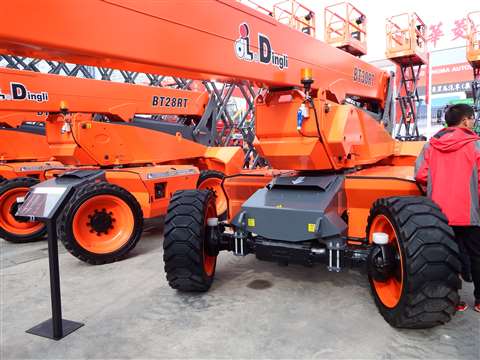 The engine and all operating components are positioned under the chassis and the counterweight is also in a lower position, creating a lower centre of gravity and better range in the lifting envelope, says the company.
The booms will be produced in Dingli's massive new factory that boasts 250,000 square metres of inside space and will be completed in the second half of next year. Some parts of it are already operational.
The manufacturer said the booms have been tested by rental companies globally and one of the new ones is being shipped to United Rentals in the US for presentation at an employee event.
Carlo Magni, managing director of Magni, said, "This is the result of four years working together. The idea was to make the best AWP on the market and the only way to do that was to make something completely new."