Boom trucks remain all-American machine
By D.Ann Shiffler10 September 2020
Efficient and easy to operate, boom trucks are a legendary crane.
Boom trucks may not be sexy or elegant. But they can be operated by one person and driven by that same person to multiple jobs in a day. Boom trucks make money from the get-go.
By definition, a boom truck is a stiff boom telescopic crane mounted on a flat-bed commercial chassis. In the early years, boom trucks were rated from 5 to 30 tons. Today, capacities eclipse 70 tons with boom lengths exceeding 200 feet.
An industry legend
The boom truck got its start by a man named Ray Pitman. After serving in the 873rd Engineer Battalion in World War II, Pitman started a utility business. He built some equipment for the company, including the first boom truck. In 1949 Pitman showed photos of the equipment to his friend Art Moore, who was very intrigued. Moore did a market study on the boom truck and determined it had market potential.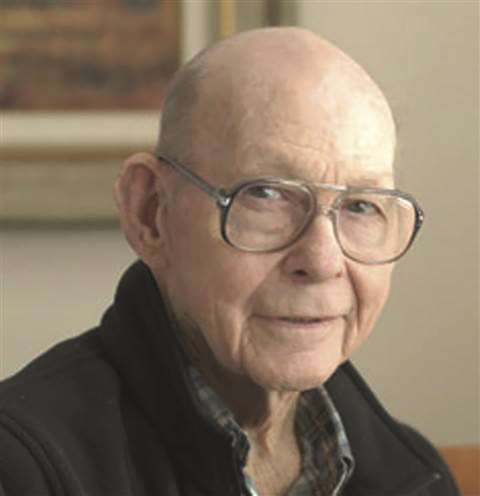 Pitman Manufacturing started producing boom trucks in 1950. After selling that company, Pitman founded RO Corporation in 1964 in Olathe, KS, where the first RO Stinger rolled off the line. RO was acquired by Simon and then Terex Cranes. Terex manufactured boom trucks until 2018, when it sold its Crossover, truck crane and boom truck divisions to Load King, a division of Custom Truck One Source, based in Kansas City, MO. The first Load King Stinger boom truck debuted at ICUEE in 2019. Load King is ramping up to produce nine models from 10 to 80 tons. Custom Truck One Source reportedly has the largest boom truck fleet in the nation.
Pitman continued to innovate and design lifting equipment and boom trucks. In 1993 he established Pioneer Engineering, another boom truck OEM. In 1999 that company merged with Mega Manufacturing and would later be sold to Manitowoc.
In 1947 Marlo Burg started making weed sprayers and loaders. In 1952, the company became National Crane, when it started making boom trucks. National was acquired by Apache Corporation and later was owned by such companies as Kidde, Hanson Trust, Bass Group and Grove Cranes.
Evolving brands
A couple of sources for this article said that John L. Grove – of Grove Manufacturing and JLG fame – designed and produced an early boom truck.
Manitowoc got involved in boom trucks in 1983 with its Manitex division, which produced the Model 1161 in 1987. It featured a clamp-on design that eliminated truck frame drilling or welding and an anti-two-block system, both industry firsts. In 1Ma998, Manitowoc acquired USTC and Pioneer. In 2002, Manitowoc acquired National Crane, moving its production to Shady Grove, PA, where it makes some 22 boom truck models up to 60 tons.
In 2003, to prevent anti-trust actions by the U.S. government, Manitowoc sold Manitex. Today, Manitex International produces five series of boom trucks up to 70 tons capacity.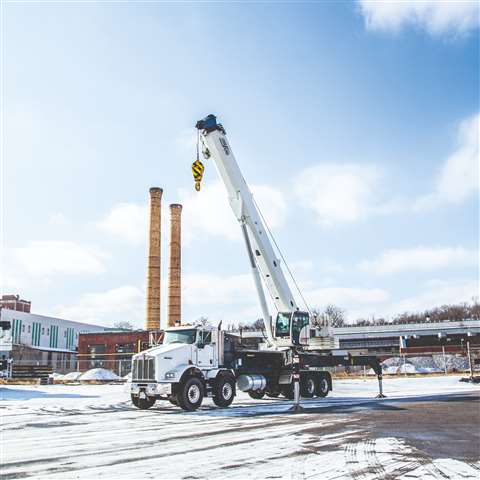 Elliott Equipment entered the boom truck market in 2003 with its 1870. Elliott makes boom trucks from 18 to 50 tons.
Altec produced its first boom truck, the AC35-127S, in 2004. It now makes some 23 boom truck models from 18 to 45 tons.
For a few years, Tadano America got into the boom truck business, producing smaller tonnage models from 2004 to 2007.
Founded in 1963, Milwaukee, WI-based Giuffre Bros. is a legendary company in the boom truck realm. Frank and Dominic Giuffre have long rented and sold boom trucks to contractors in the sign, tree care and roofing sectors. In the 1970s, they teamed up with Simon-RO to build the exclusive Giuffre Dino 1500. Giuffre Bros. developed financing for its customers, and at one point was reportedly the largest boom truck owner in the United States.