Boskalis gets wind project
By Alex Dahm14 January 2019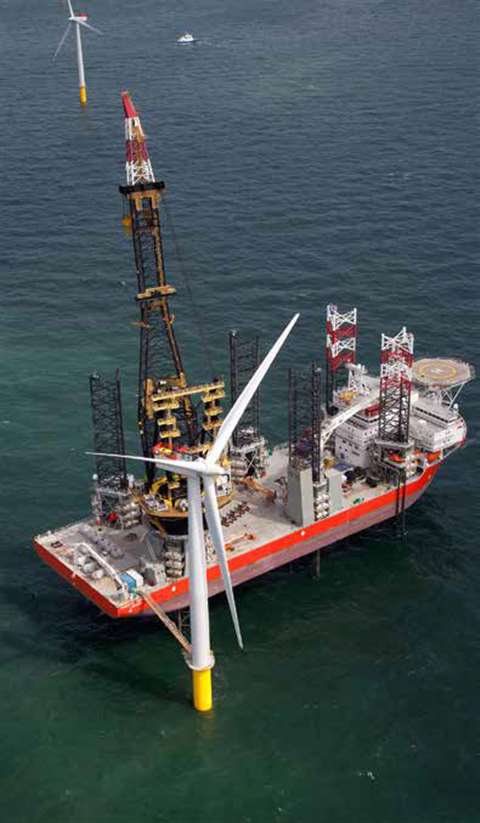 Royal Boskalis Westminster from the Netherlands has been awarded a contract for the Inch Cape offshore wind farm project in the North Sea off the coast of Scotland, UK.
Boskalis will do the transportation and installation of wind turbine foundations, the offshore substation and cables, for Inch Cape Offshore Limited (ICOL), a subsidiary of Red Rock Power Ltd. Work is subject to a successful bid by ICOL in the next UK Contracts for Difference auction, in mid-2019.
Excluding procurement, the contract value is forecast at more than €200 million (US$ 229 million). Boskalis will use its crane vessel Bokalift 1 for the foundations and the offshore substation foundation, sub-structure and topside. It is a self propelled crane vessel with a 3,000 tonne capacity revolving crane. The available deck space of 165 by 43 metres is a unique feature, Boskalis said.
In more detail the contract includes engineering, supply, transportation and installation of up to 72 pre-piled jacket foundations and up to 84 inter-array cables, plus transportation and installation of the offshore substation.