BossTek updates dust suppression design
USA-based dust and odour control technology specialist BossTek has updated its family of self-powered dust suppression equipment with Tier IV Final-compliant generators, which it says ensures compliance in all 50 states.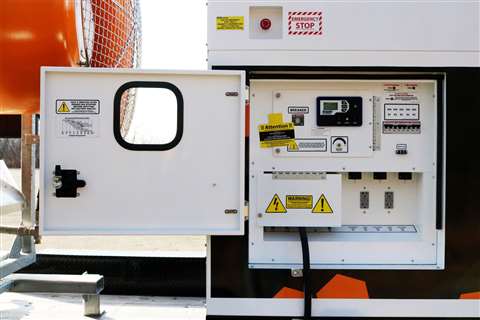 BossTek made the announcement with the debut of the new DustBoss DB-60 Fusion, a field-proven suppression system driven by a high-reliability 25 hp electric motor and paired with a genset powered by a heavy-duty four-cycle indirect injection diesel engine.
Designed, engineered and assembled in the USA, the generator features a dual-containment fuel cell, heavy gauge lockable enclosure and oversized brushless alternator for easy starting.
Permanently mounted on a rugged road-worthy trailer, the company's Fusion lineup delivers mobile dust suppression technology to sites that lack a readily available power source. The company expects to unveil two other Fusion models soon, giving customers the ability to select the size and coverage range needed to best suit their operations.
The new generator series is designed with sound attenuation for excellent noise reduction and a multi-voltage switch with utility power outlet in all voltage modes. The digital engine/generator controller is equipped with single button stop/start and a 300-litre (80 US gallon) fuel capacity, giving the units a run time of more than 24 hours at a prime rating of 45 kVa. Like its previous Fusion systems, the warranty covers three years or 3,000 hours, with five-year or 5,000 coverage on the electric motor and a two-year or 2,000 hour warranty on the generator.