Bouygues agrees London regeneration phase
By Neill Barston30 January 2015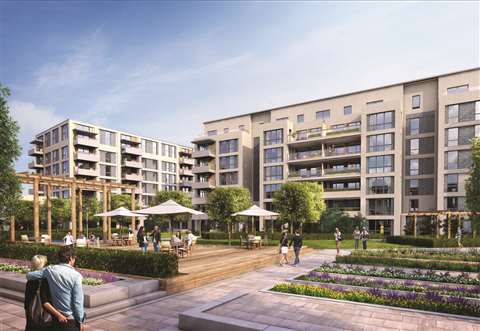 Bouygues has agreed a €160 million second phase of the UK's Canning Town and Custom House Regeneration Project in London.
The UK-based company will lead the Hallsville Quarter project, which includes developing a new town centre area as part of an overall scheme valued at £3.7 billion (€4.9 billion).
Located within the borough of Newham, the second phase has been designed by John McAslan & Partners and Hunters and Associated Architects. Among its core features will be a development of 350 new properties, shops, restaurants, and a hotel.
There will be an overall total of five phases to the project, which will provide 1,100 properties. It also includes over 30,000 m2 of leisure and retail space, in addition to community facilities including cycling provisions. The second phase is due to be finished in 2017, with the overall scheme is planned to be completed by 2024.
Olivier-Marie Racine, chairman and CEO of Bouygues Bâtiment International, said, "We are now looking forward to beginning the next phase of the Canning Town Regeneration project, as we are currently in the process of handing over the first phase.
"Providing new housing, a hotel, public spaces and streets with shops and businesses, Bouygues Development is creating a dynamic and vibrant new district."