Bravi picks up Boels order
By Euan Youdale13 August 2018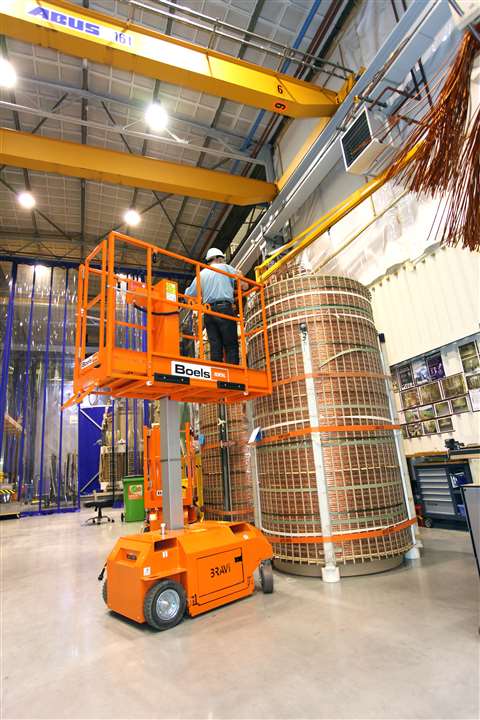 An example of the expanding role of vertical masts in the retail market, comes with a further order from Boels Rental for 50 Leonardo HDs from Bravi Platforms.
The order will bring Boel's fleet of Leonardo HDs to more than 450 units. Similarly, Avesco Rent, is running a fleet of over 300 Leonardo HD units in Switzerland thanks ot a recent order, with a utilization rate above 90%.
Bravi Platforms will expand its range of products for light picking. Marina Torres, sales manager at Bravi, says a new model, due soon, will feature a set of accessories to expand the use of powered access into new applications within industrial and retail environments. "The first launch will involve an accessory to lift and handle tyres, but more optional attachments will be released in the coming months," said Torres.