Breaking ground
By Lindsay Gale10 April 2008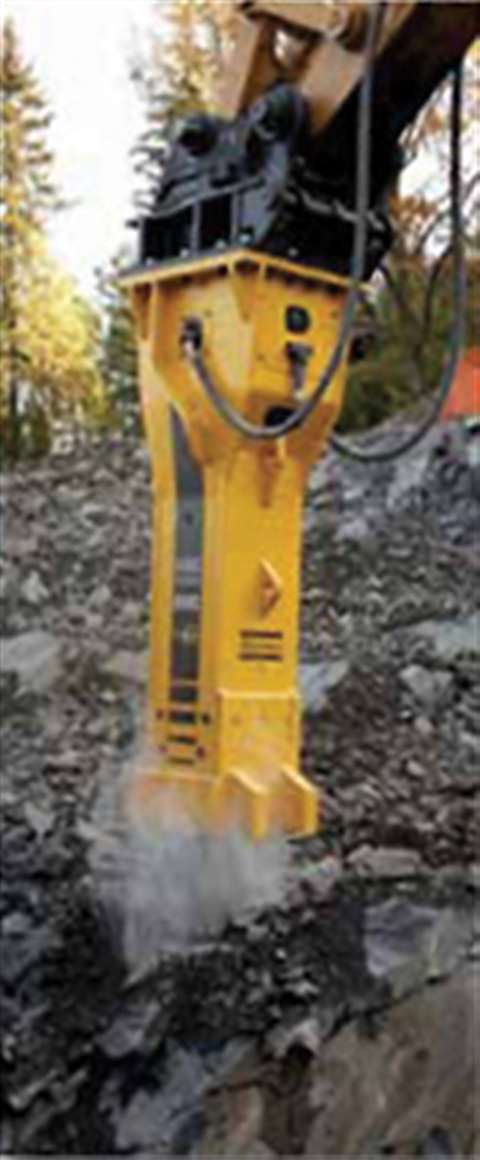 Norwegian contractor Notodden is now using an Atlas Copco HB 10000 tonne breaker, the largest such attachment in the world, during the upgrading of a two main line railway from Sandvikka through Oslo to the new airport at Gardemoen.
The work entails the removal of 71,000 m3 (2.5 million ft3) over distance of 900 m (2,950 ft). Because of high environmental and safety costs, as well as the proximity of residential properties ruled out the use of blasting to clear the material.
With the contract scheduled to require 11 months to complete, Notodden first began the work using an Atlas Copco HB 7000 breaker, which was working 11 hours a day to remove 1,300 m3 (45,700 ft3) of material per week. The company began using the HB 10000 in an to speed up the work, and it has been clearing 2,000 m3 (75,000 ft3) per week, an increase in performance over the HB 7000 of approximately 50%.