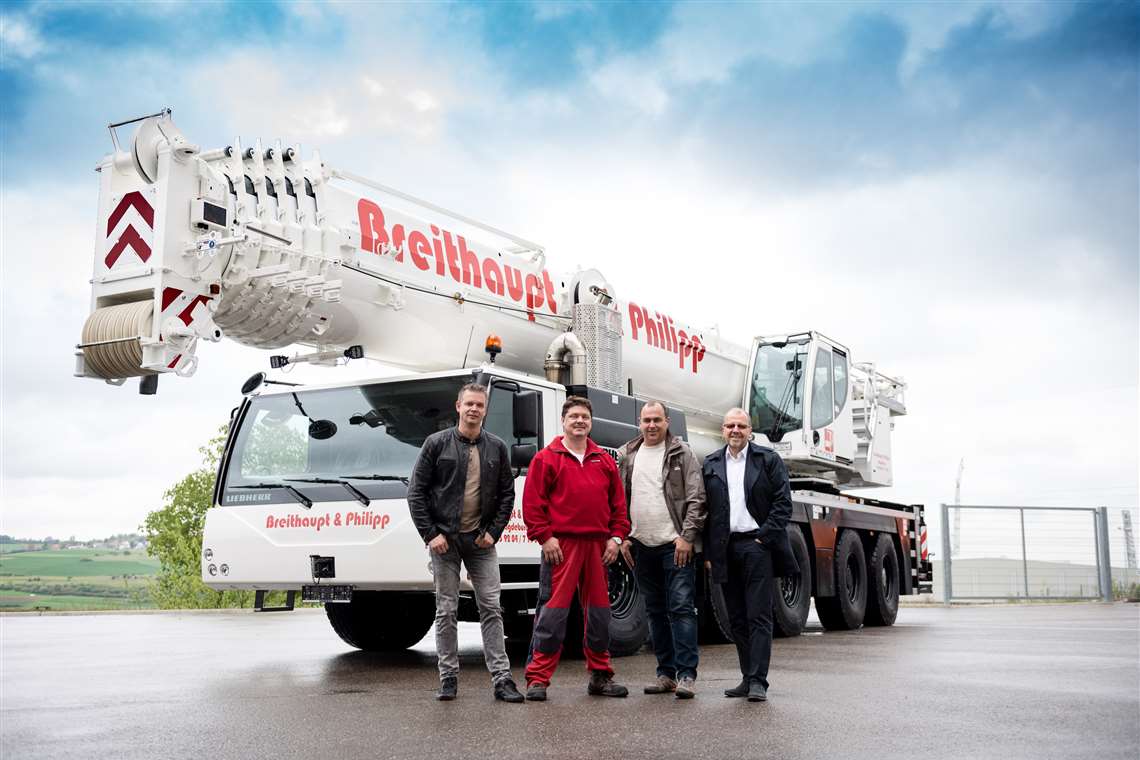 Breithaupt & Philipp buys Liebherr LTM 1250-5.1
By Christian Shelton21 July 2017
German crane contractor Breithaupt & Philipp has taken delivery of a new Liebherr LTM 1250-5.1 mobile crane. The crane has a maximum load capacity of 250 tonnes, a 60 metre telescopic boom, a maximum hoist height of 108 m, a maximum radius of 96 m, and five axles. According to Liebherr, the crane's high lifting capacity was one of the main reasons why Breithaupt & Philipp bought it. It will primarily be used for concrete and industrial assembly work and for repair work on wind turbines.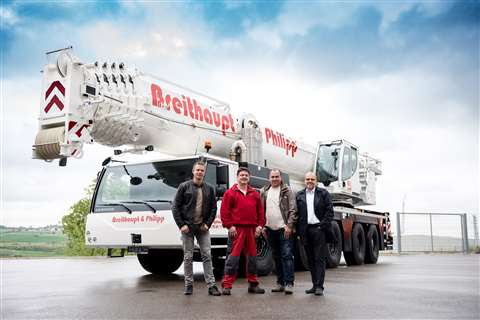 Jens Napierala and Uwe Podlech, the managing partners of Breithaupt & Philipp, came to Liebherr's production plant in Ehingen, Germany to take delivery of the crane in person. Podlech commented, "The fact that little licensing work is required for our types of use means that we can be very flexible with the 250-tonne crane and we no longer need to travel at night. That means lower personnel costs. These features of the LTM 1250-5.1 are extremely important for our branches in the Berlin-Brandenburg area. The long fixed jib also enables us to extend the range of services of the crane," added Podlech.
"The Liebherr LTM 1250-5.1 is the most powerful five-axle crane on the market and its compact dimensions mean that it offers several major benefits compared to a six-axle crane in terms of road licensing and its VarioBallast system," Napierala added.