Brexit no-deal worries
By Sandy Guthrie20 September 2018
Concerns about how prepared the European construction industry is for Brexit, the UK's decision to leave the European Union, are being raised as the deadline for its departure on 29 March, 2019, gets closer.
CECE (the Committee for European Construction Equipment) said Brexit was a critical area of concern to its member companies.
It said that in addition to the advocacy work it was undertaking on the post-Brexit EU type-approval regulation, the CECE Technical Commission was continuing to map potential bottlenecks and risks arising from the certification/standardisation areas.
In the UK, the government has issued a further set of technical notices. These notices are the official government communications through which it provides information to stakeholders as to the UK's regulatory position in the event of a no-deal Brexit and gives guidance as to how businesses should prepare for this eventuality.
The UK government has stressed, however, that these notices were for contingency planning only, as it was confident that a withdrawal agreement would be reached.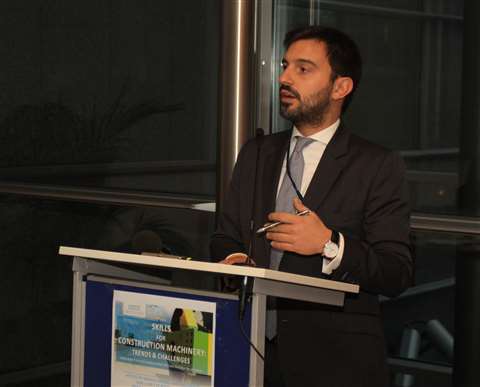 CECE's secretary general, Riccardo Viaggi, attended a summit on Brexit organised by EURIS (European Union Relationship & Industrial Strategy) – an advisory body for the potential impacts of the changing relationship between the UK and EU for the UK government, manufacturers and the media.
The seminar marked the launch of a new EURIS report on Brexit, which includes a survey of the UK manufacturing industry (from SMEs to multinationals) to support EURIS' recommendations for a business-friendly Brexit.
The report – Securing a competitive UK manufacturing industry post Brexit – said, "A no-deal Brexit will cause severe damage to our industry and must be avoided."
It said that EURIS industries supported the principles of the Chequers agreement – a proposal from UK Prime Minister Theresa May which would maintain friction-less trade with EU members – and said that the report identified the key elements needed for a business- and consumer-friendly Brexit.
It called on the UK government to reach a Withdrawal Agreement with the EU in October, and to deliver continued free trade between the UK and EU as quickly as possible.
Viaggi said that during the seminar, all industry speakers reiterated the call to UK political decisionmakers to reach a deal with the EU in order to prevent a disorderly Brexit at the end of March 2019.
He said that the industry was also unanimous in raising an alert about the dangerous uncertainty surrounding all areas of business that, according to some, was leading companies to take costly decisions that might prove unnecessary.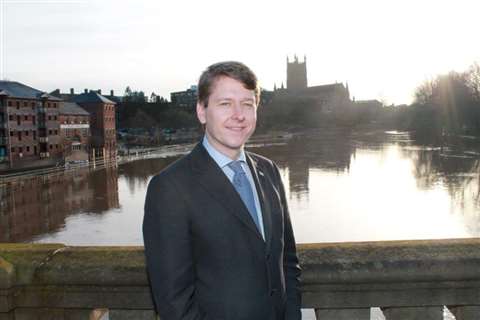 Robin Walker, Parliamentary Under Secretary of State at the Department for Exiting the European Union, presented the UK's proposals for a common rulebook to retain UK/EU regulatory alignment, which Viaggi pointed out was a major request by industry. Viaggi said that a direct consequence of this, according to the UK government, was the possibility of retaining access to the standardisation/certification/compliance system at the core of the EU Single Market.
In the Minister's words, this approach relied also on BSI (British Standards Institution) remaining the national standardisation body and a full member of European standards organisations CEN and CENELEC.
This point was confirmed at the seminar by Richard Collin of BSI, which is working to retain full membership into the European standards organisations. This requires a change in the statutes of CEN and CENELEC, but a Brexit working group has been set up by the organisations to assess how this could be achieved.
Viaggi reported that while approving of the overall goal of regulatory alignment, European industry representatives called into question the probability of the EU's acceptance of such a setup.
He said that while European Commission President Jean-Claude Juncker confirmed that the UK would "never be an ordinary third-country" for the EU, a series of concessions would have to made for this actually to be put in place.
A transition deal would need to be agreed by the end of 2018, in order to be ratified by end of March 2019 by both EU and UK political institutions.
Viaggi said this deal seemed within grasp and that some forward steps had been taken, allowing discussions on concrete proposals.
"But overall," said Viaggi, "as a speaker put it during the EURIS Summit, 810 days have gone by since the Brexit referendum, and uncertainty seems to be the keyword."
Technical notices
The UK's Construction Equipment Association (CEA) said that three technical notices issued by the UK government last week would have, to a greater or lesser extent, implications for its members. The notices cover the situation regarding NRMM (non-road mobile machinery) engine type-approvals, notified bodies and authorised representatives.
For the engine type-approvals, the CEA said that in the event of a no-deal Brexit, UK specific type-approvals would be required for placing NRMM engines on the UK market. It added that the UK government had set up a scheme for granting such approvals.
For conformity assessment, in the event of a no-deal Brexit, the CEA said the first point was that for a time-limited period, products that relied on conformity assessment procedures conducted by an EU27 notified body could continue to be placed on the UK market without retesting or re-marking.
After the time-limited period expires, products that rely on conformity assessment procedures will need to undergo assessment by a newly-appointed UK approved body, and then marked with a new UK conformity marking before being able to be placed on the UK market.
A third point highlighted by the CEA was that before placing on the EU27 market products that currently rely on conformity assessment procedures conducted by a UK notified body, manufacturers would need to arrange for a new conformity assessment approval through retesting or file transfer to an EU27 notified body.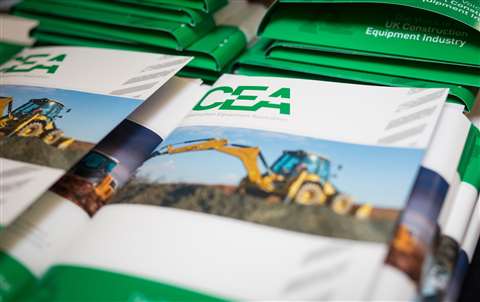 When it comes to future arrangements for nominated persons – authorised representatives and responsible persons – in relation to manufactured goods, the CEA said the government suggested that in the event of a no-deal Brexit period, EU27 based representatives would continue to be recognised by the UK for a specified period.
It said UK-based representatives would not be recognised in the EU27, so businesses would have to appoint an EU27-based representative for continued EU27 market access.
The CEA said these were complex mattes and that full details had yet to be issued by the UK government.
Stockpiling
A UK think tank, the Centre for Economics & Business Research (Cebr), said that while the stockpiling of imports by UK companies ahead of Brexit would help boost the UK's gross domestic product (GDP) by 0.5% this year, this would be followed by a similar drop in GDP in 2019.
Clare Francis, commercial law expert at international law firm Pinsent Masons, said the research "demonstrates further the importance for businesses to start Brexit planning in earnest".
The Cebr said that companies would stockpile imports worth around £38 billion (€42.9 billion), or 2% of UK GDP. It said this stockpiling would protect against the likely impact of a no-deal Brexit that could create difficulties in sourcing products such as pharmaceuticals, food and raw materials.
Cebr founder Douglas McWilliams said the stockpiling itself would not add to GDP, but associated production and processing would add around £10 billion (€11.3 billion) to GDP.
"This makes a post-Brexit mini recession almost inevitable," said McWilliams.
Francis said, "Given the negotiating timetable, businesses waiting for certainty will be acting too late and critical supplies will be hard to come by. This is particularly true if other businesses have started stock-piling products which may lead to product shortages and supply issues.
"Businesses need to plan strategically to identify where they will need critical products from their supply chain in order to mitigate supply chain vulnerability."
She added that businesses should also aim to identify where they may see short-term demand surges, so that they can respond to the market changes and respond to the needs to make the most of the opportunities that this short-term demand presents, while still having a long-term plan in sight to underpin future trading."
Challenges and opportunities
At specialist infrastructure provider blu-3, managing director Jim Southworth said there were challenges and opportunities for construction in a post-Brexit landscape.
He said, "Infrastructure investment will be absolutely crucial to ensure the UK can remain buoyant post-Brexit and is equipped to compete on the world stage, not to mention providing countless opportunities for growth in the construction industry in particular."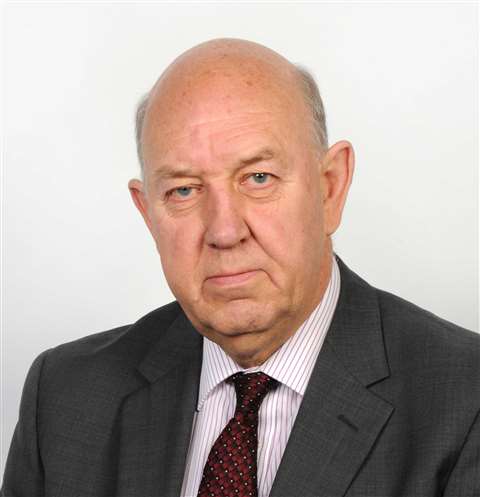 He cited the government's Analysis of the National Infrastructure & Construction Pipeline report, published in December 2017, which predicted an estimated £600 billion (€676 billion) of public and private investment in infrastructure over the next decade.
He said this would include building new high-speed rail lines, more efficient airports –including the expansion of London Heathrow – connectivity of services and new economic corridors.
The proposed HS3 high-speed rail project in the north of England, and the Trans-Pennine tunnel to link five northern cities were said to be a part of this.
With this in mind, Southworth said that the labour and skills shortage presented by the potential loss of EU workers was the primary concern at the forefront of many construction companies' minds.
Addressing this was a priority if the industry was to thrive in a post-Brexit world, he said.
"Ending freedom of movement could risk turning the existing skills shortage into an outright crisis for construction. The skills system must, therefore, be reformed to ensure it delivers high-quality provision that meets employer demand and supports sustainable careers."
Southworth added, "As we move away from a site bias, traditional roles are shifting and being replaced with fewer manual tasks in controlled environments. It is going to be vital post-Brexit to understand and communicate all of the opportunities available, in particular to strengthen the workforce by attracting minority and female workers.
"While the potential challenges presented by Brexit are clearly manifold, it also presents an opportunity to re-examine where the construction industry must improve and change to thrive," he said.