Bridge success for Barge Master
By Laura Hatton15 June 2015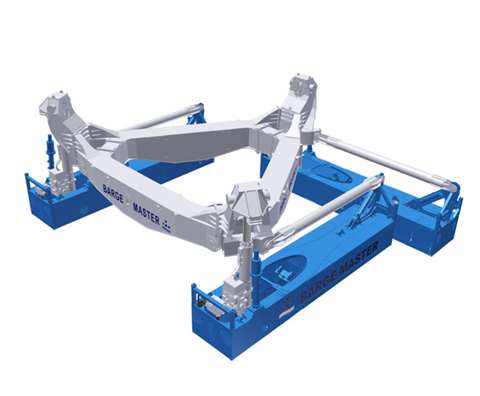 Barge Master helped install a connection bridge for the Shell Malampaya production platform in the Philippines using its BM-T700 motion compensation platform.
The bridge weighed 151 tonnes and was 42.5 metres long, 3.5 m wide and 3.5 m high. Barge Master was contracted by Boskalis to perform the job on behalf of Shell Philippines Exploration.
The BM-T700 modular motion compensation platform has a payload of 700 tonnes and a maximum capacity of 160 tonnes at 12 m radius. The platform can compensate waves up to 2.5 m high.
The bridge was installed between a depletion compression platform (DCP) and an existing gas producing shallow water platform (SWP). The BM-T700 was placed on the DP2 vessel Ndeavor. The bridge was then loaded onto the Barge Master platform and sailed to site. Once on site, the bridge was stabilised by the Barge Master and lifted into place.