Briggs & Stratton announce changes in EMEA team
By Catrin Jones29 March 2022
Engine manufacturer Briggs & Stratton has announced Paul Bramhall, previously director of marketing, as the new director of electrification and rental in Europe, Middle East and Africa (EMEA) with Pia Weimer promoted to take over from Bramhall as the director of marketing EMEA.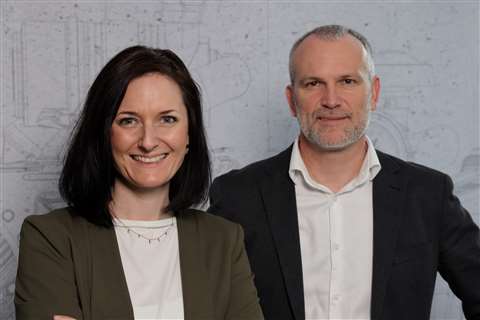 The company says that this will allow the further promotion and progress in the electrification and rental business in the EMEA region.
Bramhall will be responsible for developing a strategy and support initiative for client management and acquisition in the EMEA region, while providing direction to Johannes Böhlau and Ladislav Poledna as business development managers of electrification and rental.
"I'm looking forward to supporting customers to overcome the challenges of transitioning to electrified power in commercial and rental applications, and to grow the Vanguard presence even further in these domains," said Bramhall.
Weimer replaces Bramhall as director of marketing in the EMEA region and will continue to lead the retail team in her new role. 
Bramhall and Weimer report directly to Florian Mayer, senior director of sales and marketing, engines and power EMEA. "They both bring vast marketing and strategic experience into play, that will really help us continue to drive forward our ambitious growth plan for EMEA," added Mayer.