Briggs & Stratton launch Vanguard battery
By Leila Steed10 December 2019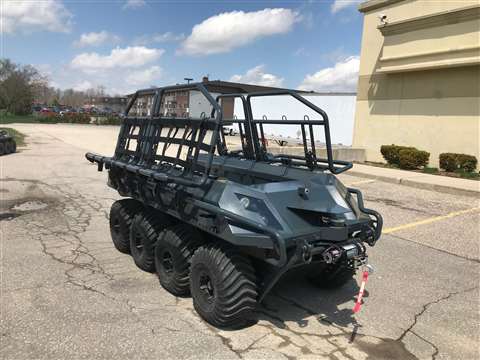 Engine manufacturer Briggs & Stratton has launched its first fully integrated commercial lithium-ion battery system in Europe.
The 5kWh Vanguard battery was designed to allow OEMs to market battery-powered equipment to the commercial and industrial sectors quickly and cheaply.
Paul Bramhall, senior manager marketing for commercial engines at Briggs & Stratton, said, "Sourcing batteries, controllers and chargers from separate suppliers can entail higher engineering costs, potential technical problems, quality variations and poor warranties or support, for innovative OEMs keen to deliver battery-powered solutions.
"The 48-volt Vanguard Commercial Lithium-Ion Battery system resolves these concerns."
Said to allow rental companies and contractors to reduce both their power and emissions output at the point of use, the maintenance-free battery system also comprises a built-in battery management system (BMS).
The BMS works alongside the manufacturer's Vanguard Vehicle Controller and battery charger, to provide application customisation, system monitoring and error identification. It also protects the battery from tampering. The battery's modular design also allows certified dealers to easily install and replace cell blocks.
According to the manufacturer – which expects to release both larger capacity and horizontal models in 2020 – the system also improves flexibility with regard to day and night work times and would increase productivity and profitability as a result.
Briggs & Stratton installed the battery system into vehicle manufacturer Argo's new Rover Xtreme Terrain Vehicle. The collaboration saw both companies recognised as the 'Electrification Newsmaker of the Year' at this year's Diesel Progress Awards.