British Steel crane rails for Chinese port
By Christian Shelton30 January 2018
Steel producer British Steel has announced it is supplying crane rails for the Yangshan deep water facility, a £57 billion project that will enable the port of Shanghai, China, to handle container ships with depths of up to 15 metres.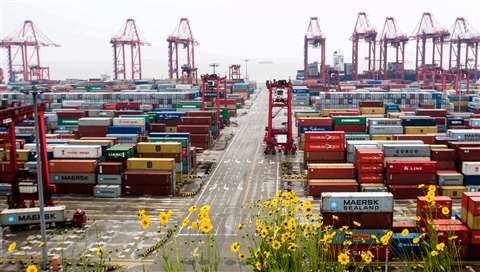 The contract, for the fourth-phase of the Yangshan project, is being delivered through Steel CLIK – a major supplier in the crane rail market. British Steel said it has already supplied 4,650 tonnes of steel for the Yangshan development, with a further 3,000 tonnes to follow for the next phase.
British Steel's crane rails are developed for overhead gantry and floor-mounted cranes in ports, warehouses and shipyards across the globe.
Peter Gate, Managing Director of British Steel's Special Profiles business, said: "China offers us a great opportunity so we're delighted to be bringing our products to market through Steel CLIK. "The Yangshan project is a highly prestigious development and, given the competition we faced, we're immensely proud to have been awarded this contract.
"Our crane rails are of a very high quality and strength and will ensure the port, which will handle millions of tonnes of cargo a year, has exceptional capabilities.
"For major projects like this we can customise crane rail in terms of steel grade and provide lengths of up to 16 metres – this means there are less joints which is a major benefit to developers as they can carry heavier loads and maximise efficiency."