Brokk enhances Far East presence
By Lindsay Gale14 April 2009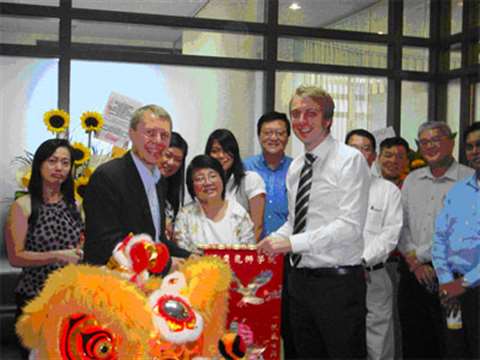 Remote control demolition robot specialist Brokk has officially inaugurated a new regional head office in Singapore that will operate under the name of Brokk Asia-Pacific Pte Ltd. The new office will serve as the head office for the region as well serving the growing market for the company's products in Singapore itself. It will focus on sales and technical support and will also stock key spare parts and provide troubleshooting for the region's customers.
According to Brokk Group managing director Per Waldemarson: "The Asian market has grown to be an important part of our business, with both China and India among the top 10 countries. With a regional office in Singapore, Brokk is better positioned to service this growing market."
This was echoed by regional manager Asia-Pacific and Brokk Asia-Pacific Pte Ltd managing director Jonas Stahlbage: "Local presence is essential in the business culture in this part of the world. This new office will allow us to stay closer in touch with our Asian customers and provide faster and better after sales support."