Bronto Skylift debuts 230-foot S 230 XDT at ICUEE
By Lindsey Anderson01 October 2013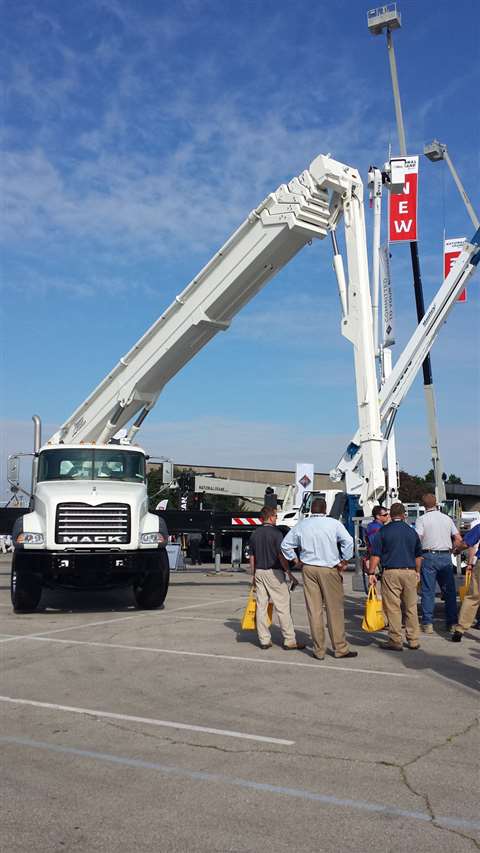 Bronto Skylift used ICUEE, Oct. 1-3 in Louisville, to exhibit its new S 230 XDT telescopic and articulated aerial work platform. The unit features a maximum working height of 230 feet (70 m), a maximum working outreach of 115 feet (35 m) and a safe working load of 300 to 1,400 pounds.
The ICUEE model was mounted on a Mack truck; a "first in the industry," noted Bill Hindman, president of Bronto's marketing partner Industrial Marketing Systems (IMS).
The S 230 XDT features an extendable deck, giving workers more room in the basket.
Like all models in the XDT range, the S 230 XDT has fully variable H-type jacking, fully automatic jacking and levelling with remote control, 6.5-inch color displays at all control panels, 90-degree cage rotation, two alternative emergency operations systems and 'fault finding systems' amongst many more features.
The unit on display at ICUEE was sold to an unnamed buyer, ALH was told.