Bulgaria selects Struma motorway tender
By Leila Steed20 November 2019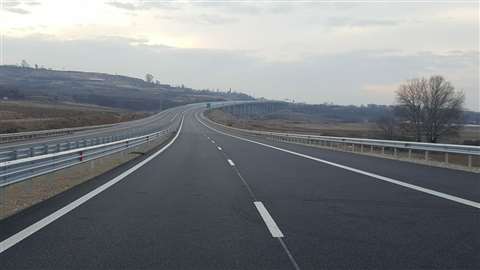 Bulgaria's Road Infrastructure Agency has selected the winning tender for the next phase of its Struma motorway project, which is to be built in the south west of the country.
The Struma motorway will pass east from Kresna Gorge for a total of 24km from Kresna to Krupnik.
Open-price tenders for Lot 3.2.1., relating to a 13.2km section of road, were submitted to the agency from a total of three companies.
A consortium, comprising the companies Groma Hold, Evropeiski Patishta, Vodno Stroitelstvo-Blagoevgrad and Partroekt, was chosen with tender was priced at around €325 million (BGN 636 million).
The infrastructure project includes the design and construction of multiple overpasses and underpasses, as well as three road junctions and three tunnels with ventilation, fire alarm, power and traffic management systems.
The project, which will receive partial funding from the European Union's Cohesion Fund, has a completion deadline of 1556 days - just over four years.
Its planned route through the Kresna Gorge – an EU Natura 200 network area, home to 92 protected species – has been met with substantial opposition from local communities and environmental groups around the world, which have called upon the European Commission to take legal action against the Bulgarian government.