Buoyant French machine industry
By Sandy Guthrie19 April 2018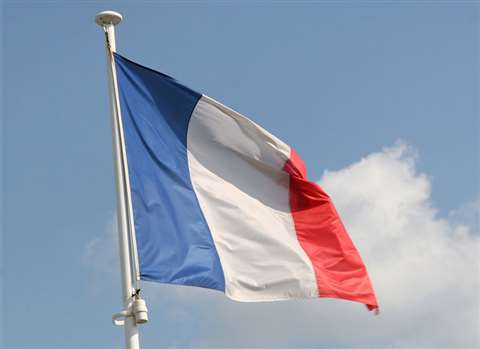 Last year proved to be an excellent year for handling and construction equipment manufacturers in France, with an acceleration in the pace of growth, according to the latest figures from CISMA (the French association of equipment manufacturers of construction, infrastructure, steel and handling equipment industries).
It said that in 2017, the construction and handling equipment manufacturing industry amounted to €8.8 billion in France. This was, it said, an important increase compared to the previous year with a rise of 11.6% against an increase of 8.9% in 2016.
In France, the first quarter was very dynamic thanks to a rise in orders, which CISMA said was probably linked, in part, to tax arrangements made to incentivise investments. Activity slowed slightly during the summer and regained strength over the latter part of the year. Accompanying the rise in the domestic market, imports rose strongly by 7.5%.
Exports to European countries alone explained the global export growth of 5% recorded in France last year, said CISMA. A decline was observed in all other geographical regions, such as North America, which fell 1%, or Asia-Pacific which was down 9%. Exports to the Middle East also declined by 9%.
In 2017, handling equipment output reached €4.6 billion. This was a sharp rise – up 14% compared to the previous year.
CISMA said that while all segments grew, disparities could be observed, with slight progress for lifting equipment for industry, a higher increase in racking equipment and industrial trucks, and a strong increase for handling systems.
Those disparities could also be observed in terms of geographical destination, it said.
The domestic market was estimated at €2 billion and exports were estimated at €2.6 billion. Exports rose last year by 7%, half of the overall output rate of growth. Handling equipment is mostly sold in Europe – 70% – with a steady increase of 9% in the European Union and 6% in the other European countries.
Construction sector
In the construction sector, the Asia-Pacific zone declined, while exports to America grew by 16%.
In 2017, the building and construction equipment sector, which represents a production turnover of €3.3 billion, according to CISMA, increased by 12% compared to 2016. With this good performance, the output was comparable to the level reached in 2006, it added.
All sectors were said to have contributed to this improvement. In particular, rental companies continued to invest significantly in new equipment, according to CISMA. This was especially the case for compact equipment whose sales have increased sharply, and which alone accounts for a large part of the growth in the domestic market, it said.
The deterioration of the export rate was said to be a result mainly of a smaller increase in export volumes compared to a very dynamic domestic activity.
Overall, exports were found to be up 3%. On one hand, exports to European countries increased last year – up 13% in the European Union and up 15% to other European countries.
In particular, exports to Germany grew by 13%. Those to Italy recorded a modest increase of 1%. Exports to Belgium, the Netherlands and Poland were also up.
On the other hand, exports to the US were down 3%, and to the UK there was a fall of 0.2%. Declines were greater to Algeria, with a fall of 33%, and China where a 26% decline was registered.
CISMA represents 200 companies that employ about 32,000 people in France.