C&D announces major expansion plans
Following a successful 12 months of major project awards and a shortlisting in two categories of the 2019 World Demolition Awards, C&D Demolition Consultants has announced additional services to strengthen its portfolio of demolition related services.
Managing director Mike Kehoe said: "This year has seen an increase in the number of projects where our clients have initially employed us to carry out demolition consultancy and then added to our scope of work by requesting structural engineering services, temporary works services and asbestos removal advice.
"I think this is the right time to offer those key services as part of our consultancy all the time.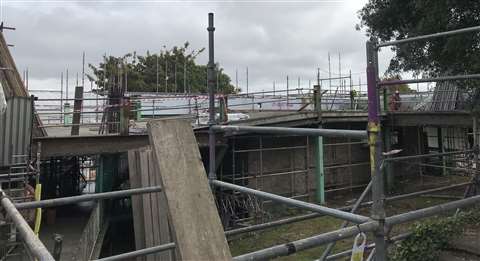 "We have taken the bold step of employing two structural engineers – both of whom are also demolition engineers – to cover the increase in demand as well as a fully qualified asbestos surveyor to carry out refurbishment and demolition asbestos surveys for our clients at the outset.
"We feel that the additional services will strengthen our offering to clients as they will be able to go to a 'one stop shop' for all of their demolition concerns."
The shortlisted entries at the World Demolition Awards are in the Collaboration category, for the demolition of a cable car station on the island of Jersey, and in Explosive Demolition for a project involving a redundant coke hopper and structure at British Steel in the north of England.