Cableway feasibility study for NCC
By Sandy Guthrie28 August 2018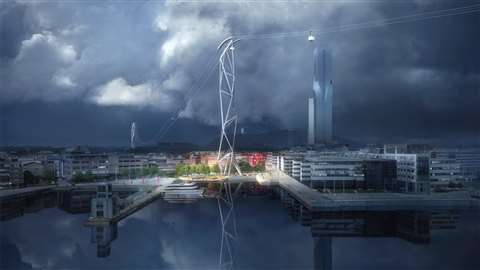 Contractor NCC has been commissioned by the City of Gothenburg's Traffic Administration Office to take part in a feasibility study and to calculate a target price for a cableway between Järntorget and Wieselgrensplatsen in central Gothenburg, Sweden.
Meanwhile, NCC has made a number of changes to its executive management group.
The Gothenburg project is a turnkey contract that will be conducted with the Traffic Administration Office.
NCC has been awarded an assignment for the first phase of the venture that will last for about a year. A political investment decision will then be taken before proceeding with the second phase, when the actual construction will take place. The Traffic Administration Office has budgeted approximately SEK1.1 billion (€103.2 million) for the entire project.
The planned route for the cableway is 3,000m from Järntorget to Wieselgrensplatsen, with two intermediate stations at Lindholmen and Västra Ramberget. If the project is realised, the cableway will be the first in Sweden to be integrated into regular public transport services and is expected to transport 2,000 passengers in each direction every hour, which is said to correspond to a tram line with departures every five minutes.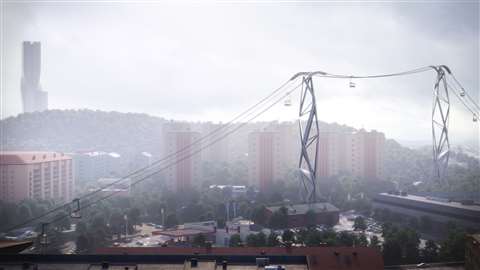 Christer Niland, new department manager for major projects at the Traffic Administration Office, said, "We are pleased to have another contractor in place with additional cableway expertise who can add the know-how we need at the current stage in the project."
Nils Bjelm, division manager of NCC Infrastructure Civil Engineering, said, "A cableway in Gothenburg would be an important landmark in the region and an exciting project to work with."
A time schedule for a political decision is being set for the latter part of 2019, and it is expected that a cableway could be in place for the 400th anniversary of the city in 2021, but NCC said that as procurement had been delayed, the schedule might need to be adjusted.
NCC is making changes to its executive management group. Susanne Lithander is appointed as new CFO, while Ylva Lageson returns to NCC as head of operational development and IT, and will become a member of the executive management group.
Tomas Carlsson, president and CEO said, "The changes we are conducting aim to make the entire organisation business-centric and focused on supporting and developing our projects."
Lithander is currently CFO of Billerud Korsnäs, a position she has held for seven years. She was previously CEO of Mercuri International and worked in several roles at Ericsson. NCC's current CFO Mattias Lundgren will continue in his role until the end of October to finalise the third quarter report, and he will then leave the company.