Cambodia plans US$1.6bn motorway from capital to Vietnam
By Catrin Jones27 April 2023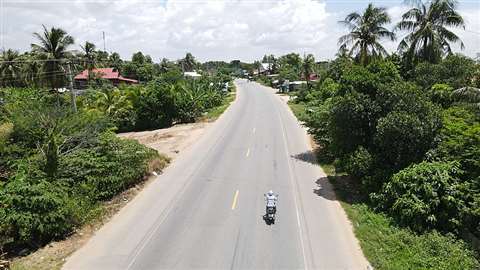 According to Xinhua, Sun Chanthol, the transport minister of Cambodia, announced that construction of a motorway worth US$1.6 billion will begin in June 2024.
The motorway will stretch 138km from the capital city of Phnom Penh to Bavet, a Cambodian border town neighbouring Vietnam's Moc Bai. It will follow the path of National Highway 1, which currently consists of two lanes.
At the same time, Vietnam is planning to build a motorway from Moc Bai to Ho Chi Minh City, and both projects are set to be finished by early 2027, according to Chanthol.
Construction will be undertaken by China Road and Bridge (CRBC), a subsidiary of China Communications, which also built the country's first modern motorway completed in 2022. The first expressway spans 190km and runs from Phnom Penh to the port city of Preah Sihanouk, costing US$1.8 billion and financed by CRBC in exchange for a 50-year franchise.