Canary Islands delivery from Snorkel
By Euan Youdale24 February 2021
Canary Islands rental company Elevaciones Archipiélago has added seven electric powered Snorkel lifts to its fleet, in response to heightened environmental awareness from its customer base.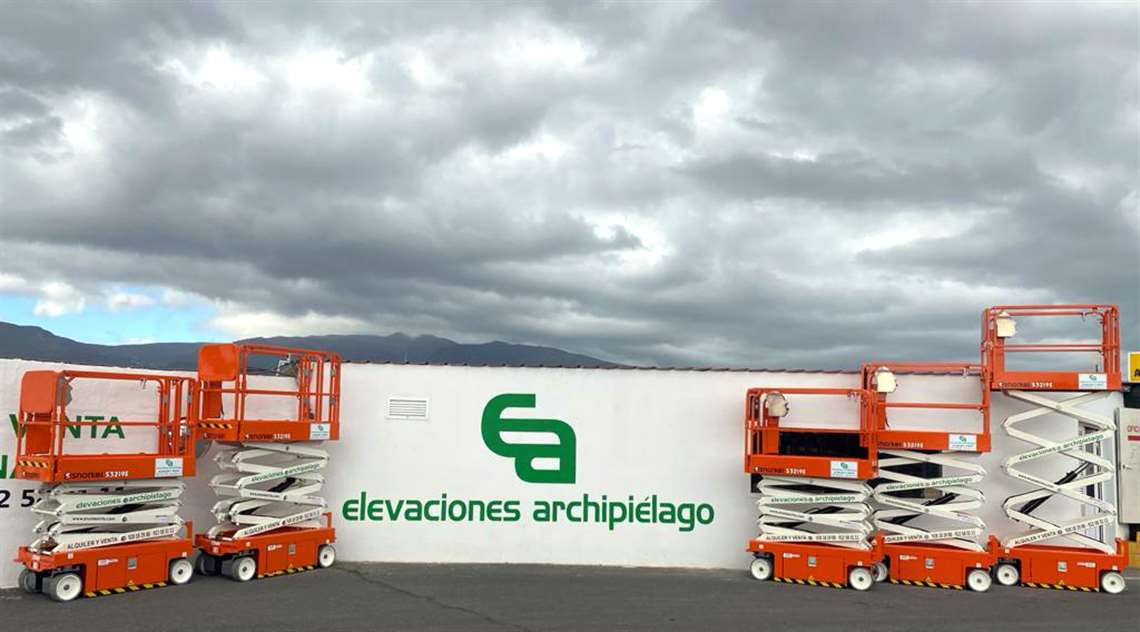 The order, which consists of five S3219E and one S3226E electric slab scissor lifts, and an A46JE electric articulated boom lift, were delivered to Elevaciones Archipiélago early January direct from Ahern Ibérica's stock in Madrid, Spain.
Powered by lead acid batteries, the S3219E and S3226E deliver working heights of 7.79m and 9.9m respectively, yet measure just 0.81m wide. The lead acid battery powered A46JE is designed for interior and exterior applications, and is fitted with non-marking tyres as standard. With a maximum working height of 16m and a platform capacity of 227kg, the A46JE offers maximim maneuverability with zero tailswing and a tight inside turning radius, as well as a wide working envelope, with a 1.5m jib boom as standard.
Based in Las Palmas de Gran Canaria, and with branches in Tenerife, Lanzarote and Fuerteventura, Elevaciones Archipiélago was established in 2014, has 48 employees and operates a rental fleet of more than 700 units, including aerial work platforms, telehandlers and industrial forklifts. The company also sells new and used equipment.
Iván Martell, Elevaciones Archipiélago Commercial director, siad, "Today, environmental awareness is high at all levels, and our customers are conscious of the need to adopt eco-friendly solutions which meet the current demands and stricter regulations. Our latest investment in these electric Snorkel lifts will help us to meet these growing demands of our customers and help to improve our environment, too."