Capital builds Russia's most expensive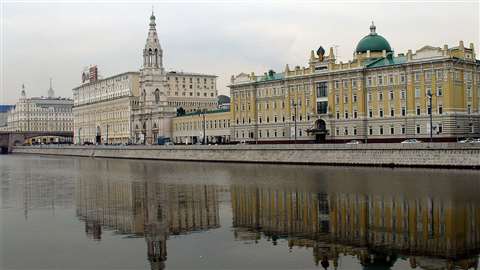 A multifunctional elite complex in Moscow, Russia, currently being built by local developer Capital Group, will set the highest price for residential property in Moscow and the whole of Russia, according to some sources close to Vladislav Doronin, a Russian billionaire and co-owner of Capital Group.
The new complex, expected to be commissioned officially in 2021, is known as The Residences at Mandarin Oriental Moscow, and will be located on the Sofia Embankment, in the historical centre of Moscow.
It will occupy an area of approximately 48,000m2, with 137 residences, and a hotel with 65 rooms that will be managed by the Hong Kong luxury operator Mandarin Oriental.
The project is estimated to be worth RUB30 billion (€388.76 million), and construction work is about 30 to 35% complete.
According to Pavel Tyo, chairman of Capital, the most expensive penthouse in The Residences at Mandarin Oriental Moscow, overlooking the Kremlin, will be priced at US$100,000 (€86,733) per m2 – a new pricing record for both residential and commercial property in Moscow and Russia.
According to some leading Russian analysts in the field of property and construction, there have been several deals featuring property priced at US$100,000 per m2 in the Moscow market in recent years.
One of them involved the sale of apartments at the iconic Moskva hotel (Four Seasons Hotel Moscow) on Okhotny Ryad. However, since that time the rouble has dropped in value, making the price announced by the Capital Group a record for Russia.
Capital Group is one of the largest developers in Moscow, and operates 8 million m2 of housing, mainly of premium and business class.
Last year, the company was awarded a contract by the Moscow city government for the development of another historical district of Moscow close to the Kutuzovsky prospect, one of Moscow's major avenues.
Under the terms of the contract, in addition to a new premium residential complex the company will build a new headquarters for the Russian oil giant Rosneft.