Carbon free city planned
By Richard High20 March 2008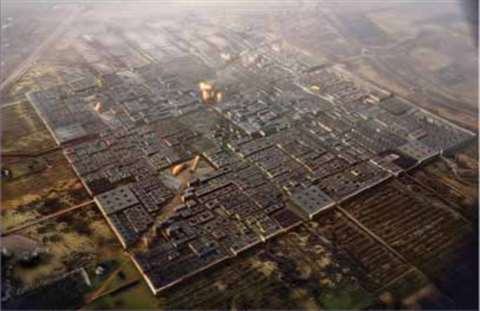 Abu Dhabi, United Arab Emirates (UAE) is planning to build what it claims will be the world's first zero carbon, zero waste city. The 6 km2 city, an integrated energy, science and technology community, is due to open at the end of 2009 in the centre of the UAE capital.
Developed by the Masdar Institute of Science and Technology, a joint venture between the Massachusetts Insitute of Technology (MIT) and Abu Dhabi's government, and master planned by UK-based Foster + Partners, it will house the Masdar Institute, residential units, a science museum, and commercial space for other companies working on the development of energy and conservation technology.
The principle of the development is a dense walled city to be constructed in "an energy efficient two-stage phasing" that relies on the creation of a large photovoltaic power plant. This will then become the site for the city's second phase, allowing for urban growth yet avoiding low-density sprawl. Car free, the maximum distance to the nearest transport link and amenities is 200 m, the compact network of streets is designed to encourage walking and is complemented by a rapid transport system.