Carillion in liquidation
By Sandy Guthrie15 January 2018
Struggling UK contractor Carillion has gone into compulsory liquidation, having failed in its attempt to persuade stakeholders, including the UK government, to provide help.
The liquidation will also affect other companies, including Balfour Beatty and Galliford Try, involved in joint ventures with Carillion, which describes itself as an integrated support services business.
It employs around 43,000 people, and its operations are in the UK, Canada and the Middle East. It claims annual revenues of more than £5 billion (€5.62 billion).
The government, which has been criticised for not helping to bail out the company, said today that it would provide the necessary funding required by the Official Receiver to maintain public services.
Carillion chairman Philip Green said, "This is a very sad day for Carillion, for our colleagues, suppliers and customers that we have been proud to serve over many years."
In July 2017, the group chief executive of Carillion quit, as the company issued a profit warning in its first-half trading update. The group highlighted a deterioration in cash flows on a select number of construction contracts.
It also said borrowing had been affected by worsening cash flows on construction contracts, combined with a working capital outflow as a result of a higher than normal number of construction contracts being completed and not being replaced by new contracts starting up.
Later that month, Carillion was included among the contracts issued by the UK government for the HS2 high-speed rail line.
Then, in September, Carillion's group finance director, Zafar Khan, left the company with immediate effect, and chief operating officer Richard Howson, managing director of Carillion Construction Services Adam Green, and managing director of Carillion Services Nigel Taylor were said to be leaving the company.
By October, Carillion was claiming to be making progress, although Keith Cochrane, interim chief executive, admitted that while its customers and creditors continued to be supportive, much remained to be done.
A new CEO was appointed – Andrew Davies, chief executive of Wates Group, another UK-based contractor. He was due to take up his new role on 2 April, 2018, but this was subsequently brought forward to 22 January.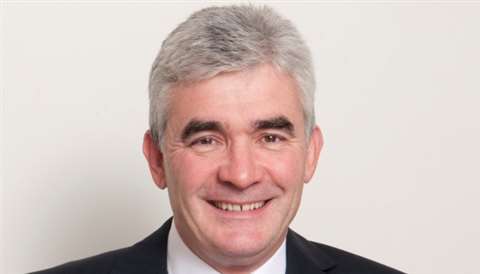 Meanwhile, Carillion won two contracts for the Network Rail's Midland Mainline improvement programme in the UK.
The first was expected to generate £62 million (€69.72 million) of revenue for the group over the next two and a half years.
The second contract, awarded to Carillion Powerlines, a 50:50 joint venture with Austrian-based Powerlines Group, was due to create around £260 million (€292.34 million) of revenue for the joint venture over the next three years.
This was followed, however, by another profit warning, with the company saying that it thought that its profits for the year to 31 December, 2017, would be "materially lower than current market expectations".
Investigation
The New Year started with Carillion saying that it was co-operating fully with the UK's Financial Conduct Authority (FCA), which had notified the company that it had begun an investigation in connection with the timeliness and content of announcements made by Carillion between 7 December, 2016, and 10 July, 2017.
On 12 January, 2018, Carillion said it had met with representatives of its creditor groups to present its business plan.
It said at that time that it was continuing to engage in "constructive discussions with a range of financial and other stakeholders regarding options to reduce debt and strengthen the group's balance sheet".
It claimed that suggestions that its business plan had been rejected by stakeholders were incorrect.
The company said it was too early to predict the outcome of these discussions but that it expected that any such agreement was likely to involve the raising of new capital and the conversion of existing financial indebtedness to equity "which would result in significant dilution to existing shareholders".
Carillion said it was in dialogue in relation to additional short-term financing while the longer-term discussions are continuing.
Today, Carillion said it had continued to engage with its key financial and other stakeholders, including the UK government, over the course of the weekend regarding options to reduce debt and strengthen the group's balance sheet.
As part of this engagement, Carillion also asked those stakeholders for limited short-term financial support, to enable it to continue to trade while longer-term talks continued.
'No choice'
"Despite considerable efforts," the company said, "those discussions have not been successful, and the board of Carillion has therefore concluded that it had no choice but to take steps to enter into compulsory liquidation with immediate effect."
It said that an application was made to the High Court for a compulsory liquidation of Carillion before opening of business today, and that an order had been granted to appoint the Official Receiver as the liquidator of Carillion.
Green said, "Over recent months, huge efforts have been made to restructure Carillion to deliver its sustainable future and the board is very grateful for the huge efforts made by Keith Cochrane, our executive team and many others who have worked tirelessly over this period.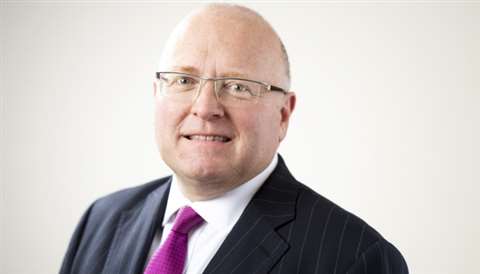 "In recent days, however, we have been unable to secure the funding to support our business plan, and it is, therefore, with the deepest regret that we have arrived at this decision."
The UK government has come under fire for not instigating a bail out for Carillion. Today, Minister for the Cabinet Office and Chancellor for the Duchy of Lancaster, the Rt Hon David Lidington MP, said that the government would continue to deliver all public sector services following the insolvency.
The Official Receiver has been appointed by the court as liquidator along with partners at PricewaterhouseCoopers (PwC) that have been appointed special managers.
He said the government would provide the necessary funding required by the Official Receiver to maintain public services.
'Regrettable'
"It is regrettable that Carillion has not been able to find suitable financing options with its lenders but taxpayers cannot be expected to bail out a private sector company," he said
"Since profit warnings were first issued in July, the government has been closely monitoring the situation and has been in constructive discussion with Carillion while it sought to refinance its business."
He went on, "We remained hopeful that a solution could be found while putting robust contingency plans in place to prepare for every eventuality. It is of course disappointing that Carillion has become insolvent, but our primary responsibility has always been to keep our essential public services running safely."
He said that all employees should keep coming to work, and that they would continue to get paid.
"Staff that are engaged on public sector contracts still have important work to do," said Lidington.
Joint ventures
Fellow UK infrastructure group Balfour Beatty, said that it was in joint ventures with Carillion on three projects – the Aberdeen Western Peripheral Route (which also includes Galliford Try), the A14 in Cambridgeshire, and the M60 Junction 8 to M62 Junction 20 scheme.
Balfour Beatty said it would continue to work with its customers and would meet its contractual commitments. The cash impact to Balfour Beatty is likely to be an outflow in the range of £35 million (€39.34 million) to £45 million (€50.58 million) in 2018, it said.
The profit impact of Carillion's compulsory liquidation would be recorded as an exceptional non-underlying charge in the income statement, Balfour Beatty added.
Galliford Try said that the terms of the contract on the Aberdeen Western Peripheral Route contract were such that the remaining joint venture members were obliged to complete the contract.
It said, "Our current estimate of the additional cash contribution outstanding from Carillion to complete the project is £60 to £80 million (€67.41 to €89.88 million), of which any shortfall will be funded equally between the joint venture members."
It said the companies would discuss the position urgently with Carillion's Official Receiver and Transport Scotland to minimise any impact on the project.