Case adds B and E numbers
By Lindsay Gale25 March 2008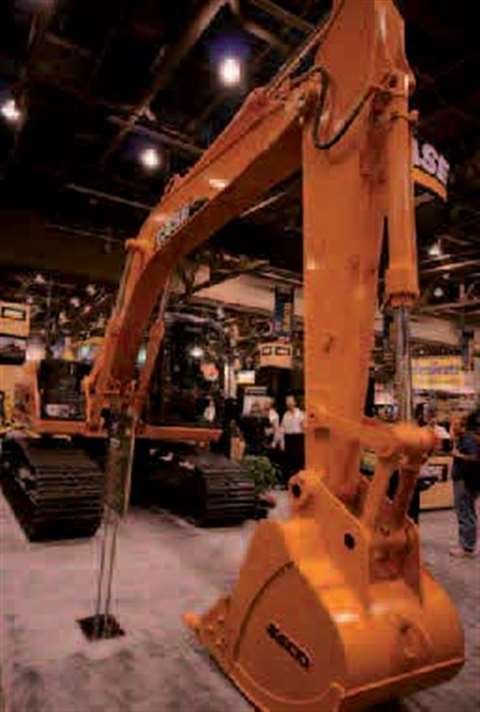 Also shown for the first time in the USA at the World of Concrete, Case Construction Equipment's new CX B series line of hydraulic excavators are also likely to be one highlight of the company's Bauma presence, where they will make their European debut.
The B series consists of four standard machines, the CX160B, CX210B, CX240B and CX290B, along with long–reach configurations of the CX210B and CX240B, as well as a narrow version of the CX210B.
The new machines offer several notable benefits, says Case–a claimed 20% increase in fuel efficiency, increased productivity through faster cycle times, an improved operator environment and easy maintainability.
All the machines feature state of– the–art Tier III/Stage 3a certified Isuzu electronically controlled diesels with common rail fuel injection, which burn fuel more cleanly and efficiently as well as providing up to 17% greater horsepower than the engines in the outgoing machines. The CX160B, CX210B, CX240B and CX290B deliver 120, 157, 177 and 207 net horsepower respectively.
Also new at the show was the first of the company's new E series wheel loaders, the 921E. The new machine has also been equipped with a new, more spacious cab that provides greater operator comfort as well as substantially improved visibility from the cab. In addition, the 921E also sports a new Tier III/Stage 3a engine package that operates at three power curves to match the demands of any application and move more material per hour.