Cat Q2 sales beat expectations
By Chris Sleight22 July 2010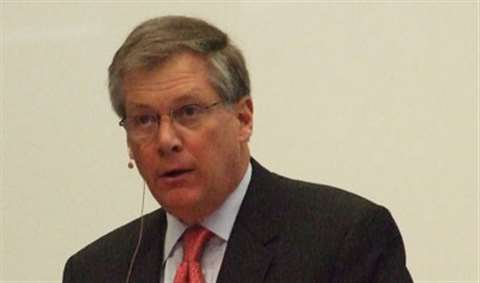 Caterpillar's sales for the second quarter of the year were +31% higher than the same period last year at US$ 10.4 billion. Net profits almost doubled from US$ 371 million in Q2 2009 to US$ 707 million this year.
As a result of this rise, the company is upgrading its outlook for the year. Instead of revenues of between US$ 38 million to US$ 42 million, it has upped the lower range of its estimate to US$ 39 million. The net profit forecast is now between US£ 3.15 and US$ 3.85 per share, compared to the previous range of US$2.50 to US$ 3.25.
Commenting on the results, Caterpillar CEO Doug Oberhelman said, "While there are significant economic concerns around the world that we are watching closely, orders have continued to outpace our shipments and we expect to increase production in the second half of the year."
As far as construction equipment goes, the most striking rise in Caterpillar's sales in the second quarter was in Latin America, where revenues from machinery sales rose +116% to US$ 1.16 billion. There was also a sharp rise in the Asia/Pacific region, where machinery sales were up +62% to US$ 1.72 billion.
However, Caterpillar's biggest region remained North America, where it sold US$ 2.48 billion of equipment in the second quarter, a +43% rise on the same period last year.. Revenues in the Europe, Africa & Middle East region were up +36% to US$ 1.37 billion.
Overall, the company's machinery sales were up +5%% over the course of the quarter for total revenues of US$ 6.73 billion. In contrast, engine sales rose only +3% to US$ 2.99 billion, while the sale of financial products fell -5% to US$ 686 million.